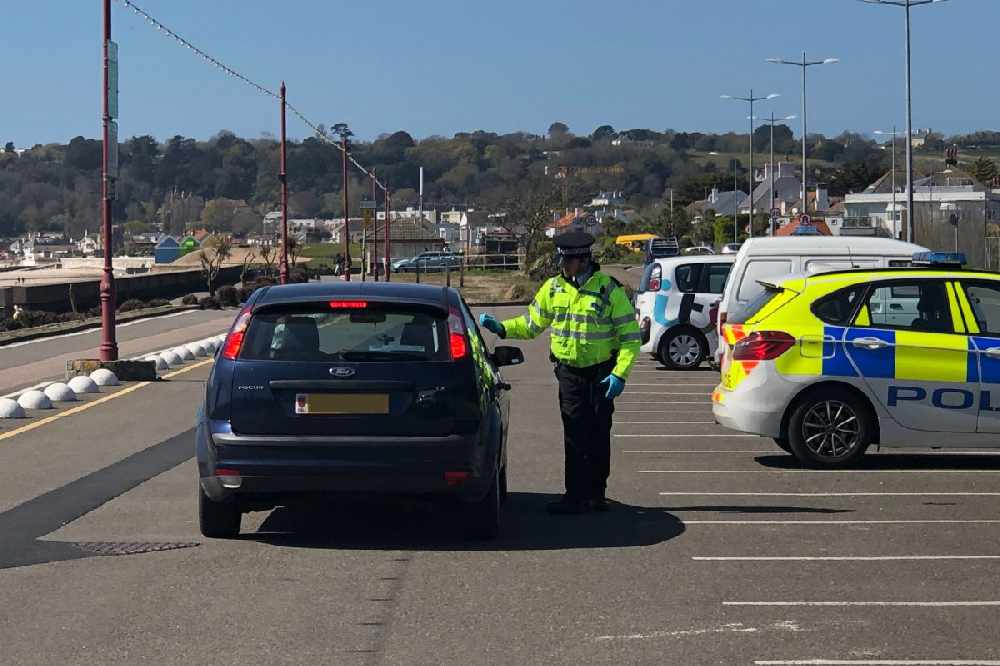 A spot check by a police officer on Victoria Avenue. Credit: States of Jersey Police
Jersey Police are repeating their message for people not to leave their homes unless it's absolutely necessary, after hearing some unacceptable reasons for doing so during spot checks.
A number of vehicles were stopped today, with drivers giving reasons such as "I was taking my car out for a drive!", "I was just seeing how busy it was out" or "I thought I would take my exercise in my car today".
The force has issued a reminder that people should only leave home for up to two hours a day to:
* Get essential food supplies
* Exercise
* For medical reasons.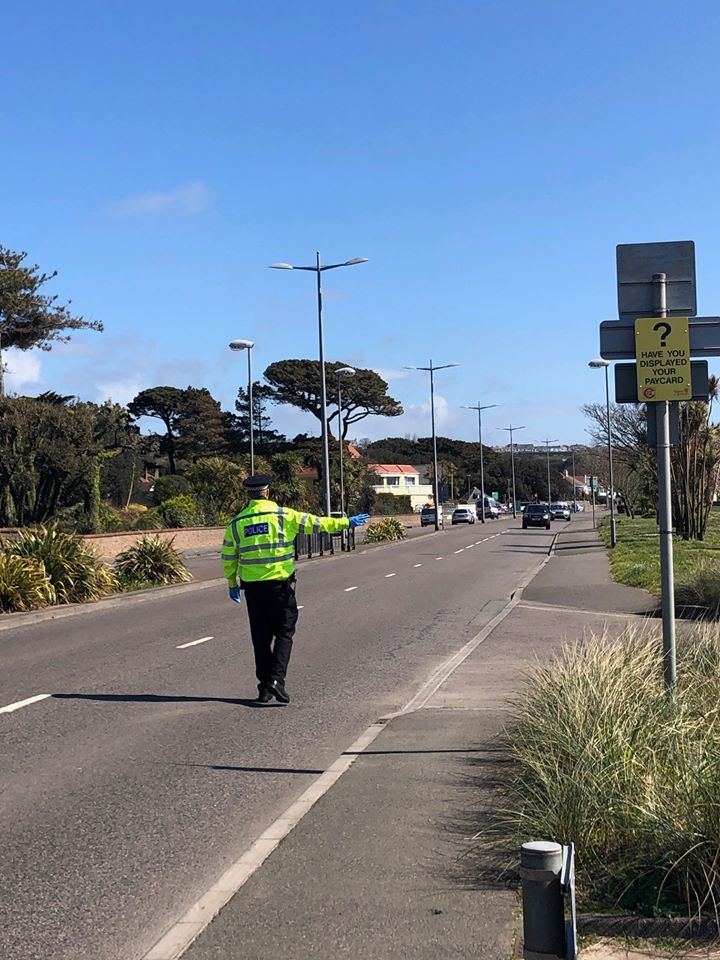 People deemed to be an essential worker that can go to work should have a letter with them from their employer if stopped with what work they were doing and their name, which the police must be able to match to some ID.
"Please don't go out unless you have to. Please expect to be asked or challenged as to why you're away from home."
Speaking in a press briefing this morning, Chief Officer Robin Smith says his view is that people shouldn't necessarily travel to exercise.
"We want people to stay at home so it's always best where possible that people stay at home to exercise in and around their homes.
"I do accept that people will need to travel, but it can only be for exercise. We will continue to monitor this carefully."