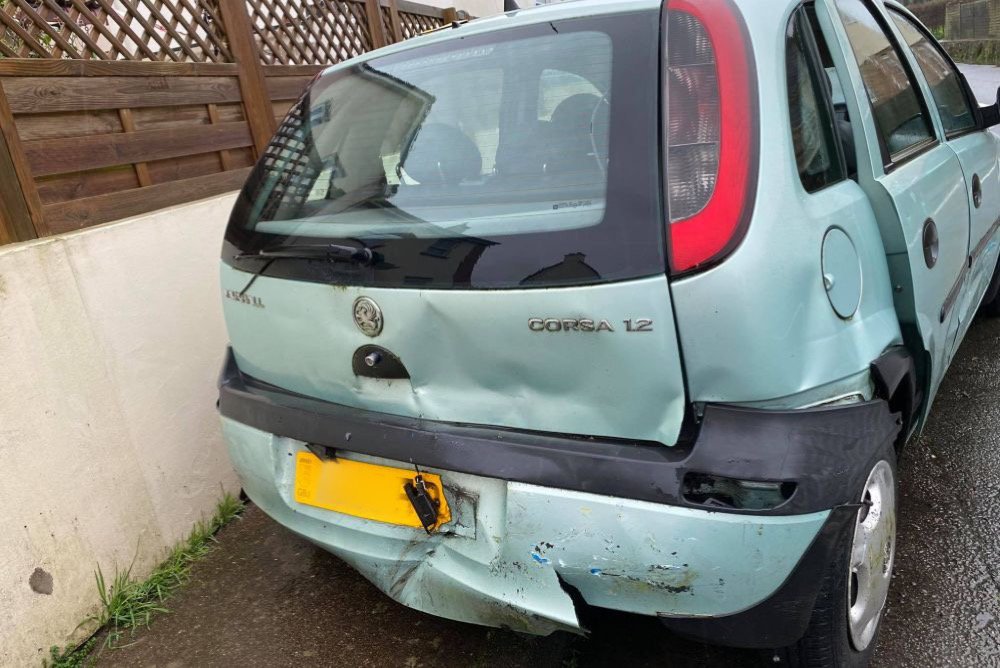 One of the parked cars damaged in the crash
Police want to speak to anyone with information about a hit and run in St Martin yesterday (Sunday 13th December).
Officers say a car hit a vehicle parked on Rue du Trot at around 5:20am - causing substantial damage.
Two further cars were shunted by the impact.
It's thought the car responsible was blue and drove off towards La Hougue Bie.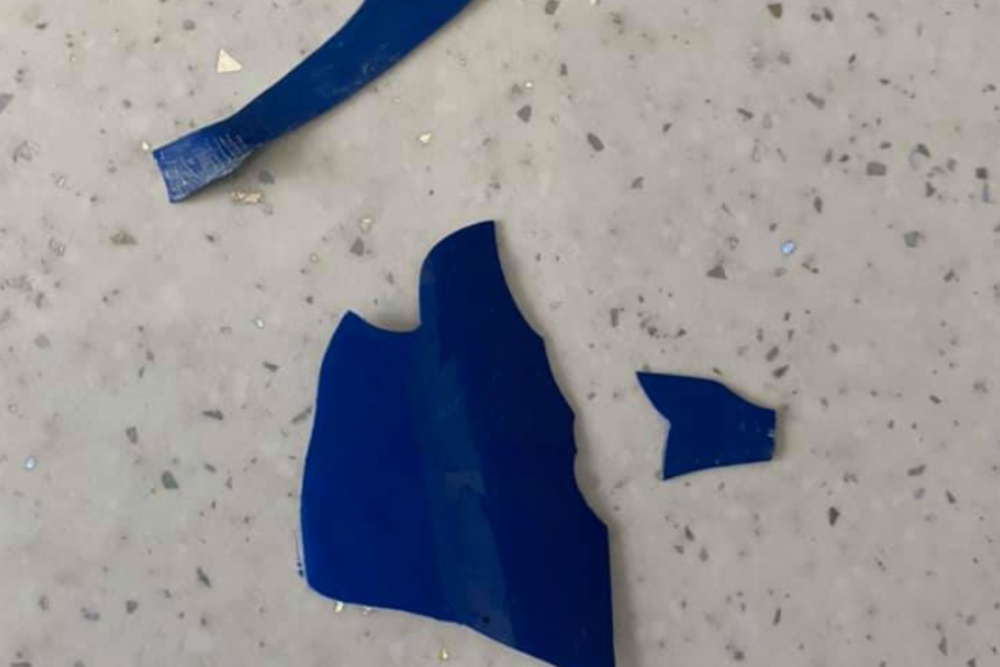 Fragments of the bodywork left at the scene
Police say the car that drove off will likely have suffered significant damage to its front.
Anyone who has seen this car, or has any information on what happened, is asked to call police 612612 or Crimestoppers anonymously on 0800 555 111.