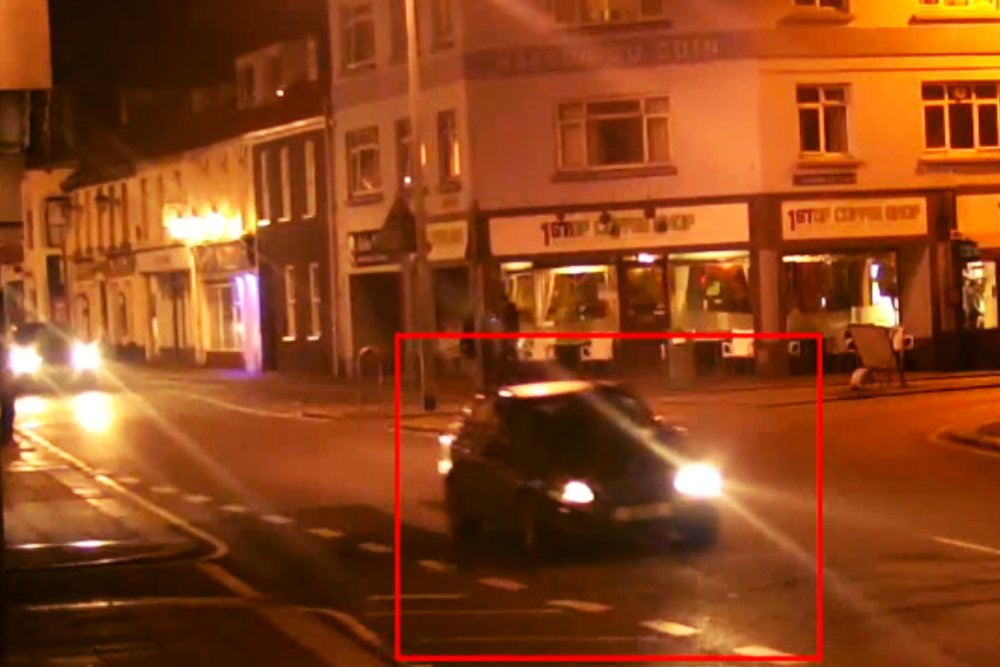 States of Jersey Police are looking to identify the driver of this black or dark blue Mercedes.
Officers are investigating after a man tried to rob Morrisons on Gloucester Street at knife-point.
It happened at around 10pm on Friday 24th January as staff were closing the shop for the night.
No one was hurt, and the man got away empty-handed after shop staff locked themselves in a back office.
Jersey Police are now trying to identify the man and a car seen in the area at the time.
A black or dark blue Mercedes - possibly a C Class - was seen heading towards St Helier on CCTV.
It was first seen at 21:45pm at the West Park roundabout, heading towards Cheapside.
The vehicle then drove down The Parade, past the hospital and parking up on Gloucester Street for around 20 minutes, then left heading west along Victoria Avenue.
The driver of the car, anyone who saw it, or has private CCTV or dash-cam footage of it - is asked to contact Jersey Police on 01534 612612 or Crimestoppers anonymously.