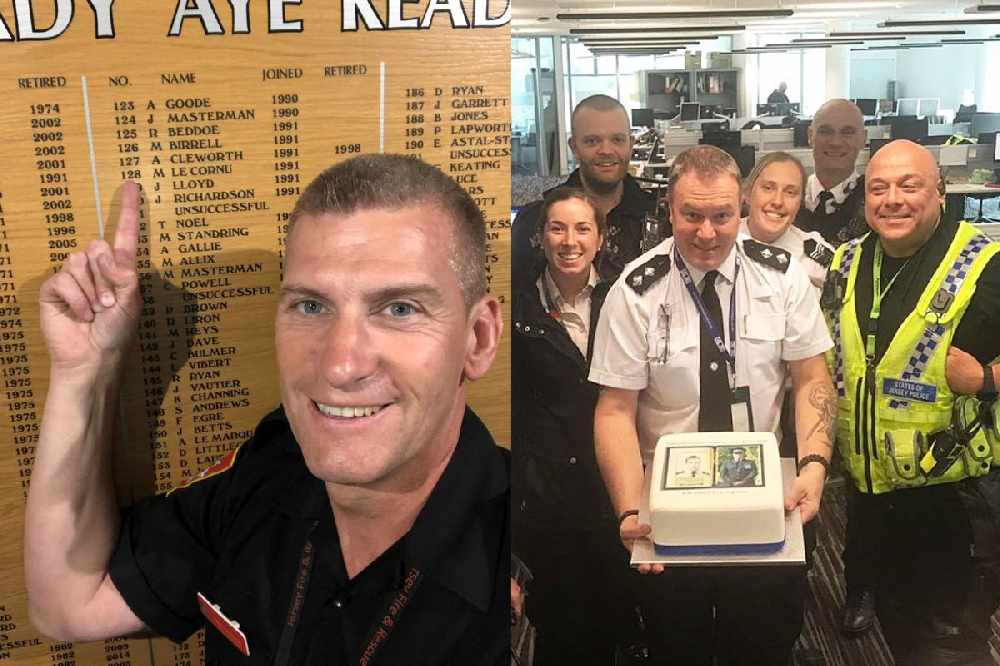 Jersey's Emergency Services are saying goodbye to two members of staff  with a combined six decades of experience.
Group Commander Marc Le Cornu has left Jersey Fire and Rescue Service after 27.5 years.
JFRS paid tribute to him for transforming prevention and communications functions and being the first Silver Commander in response to the Tunnell Street gas holder fire in 2012.
"To leave, to take that uniform off for the last time and know I am not going to put it back on again, was all a little bit surreal. I still don't think it has sunk in."
So that's it!

After 27 1/2 years, Firefighter 128 has left the building!

Thanks to everyone who played a part in my career! It's been a pleasure to grow up in the service, learn from and work with some fantastic people in and outside the service!

Right let's fly!

Over & Out! pic.twitter.com/aVAvD52iqW

— Marc Le Cornu (@Marc128) April 1, 2019
Speaking to Channel 103, Marc Le Cornu recalled one of his career highlights, when he was in charge the day the call came in about the gas holder fire:
"I got the call as duty officer that there was a gas cylinder on fire. I asked the question of our controllers 'do you mean a BBQ gas cylinder?' and they said, 'yes, it's at the gas company, but we think it is a gas BBQ.' So as we drove past Springfield Stadium to see the whole of the gas drum alight, that was a bit of a changing moment."
Yesterday, we said farewell to Group Commander @Marc128 after 27 1/2 years of service. Marc transformed our prevention and communications functions, held several key leadership roles and was the first Silver Commander for the Tunnell Street gas holder fire. Thank you Marc! pic.twitter.com/jTb9Qe4swG

— Jersey Fire & Rescue (@JsyFire) April 2, 2019
Over at Police HQ, Inspector Andy Bisson is retiring from force after almost 31 years.
He told Channel 103 he is excited for the challenges ahead, but feels sad about leaving.
"It's a way of life more than anything else. It will be a very strange feeling knowing that you won't be going back in at another time. I think it will be a difficult day."
Today we say goodbye to Inspector Andy Bisson who is retiring after serving with us for almost 31 yrs He'll be greatly missed by us, having always shown great professionalism & commitment throughout his time in the job. We wish Andy & his family all the best for the future 👮‍♂️👏 pic.twitter.com/hJJcjtJPvR

— States of Jsy Police (@JerseyPolice) April 1, 2019
Both men will be running their own businesses. Mr Bisson is a trainer for motorbikes, cars and evidence gathering while Mr Le Cornu runs aerial photography company Bam Perspectives.
"Part of my role in the Fire and Rescue Service, I developed the aerial reconnaissance team, - so using drones to help out in search and rescue and monitoring incidents from a different viewpoint. That helped me see the island from a different perspective and gave me a new love for aerial photography."