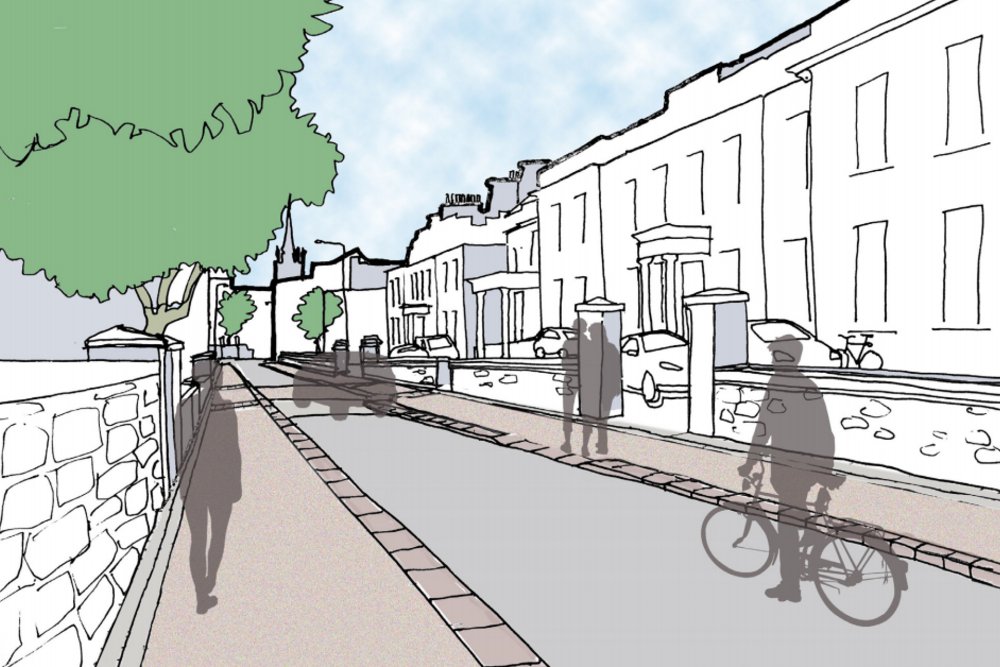 Midvale Road is set to become one-way, with wider footpaths to give more space for pedestrians and cyclists.
It's part of the Government's 'North of St Helier Masterplan', encouraging more of us to take up 'active travel' instead of driving.
If proposals are approved, the work would take place during the 2021 school holidays, funded by the Jersey Development Company.
Signs have been posted nearby, inviting residents to take part in a consultation on the plans.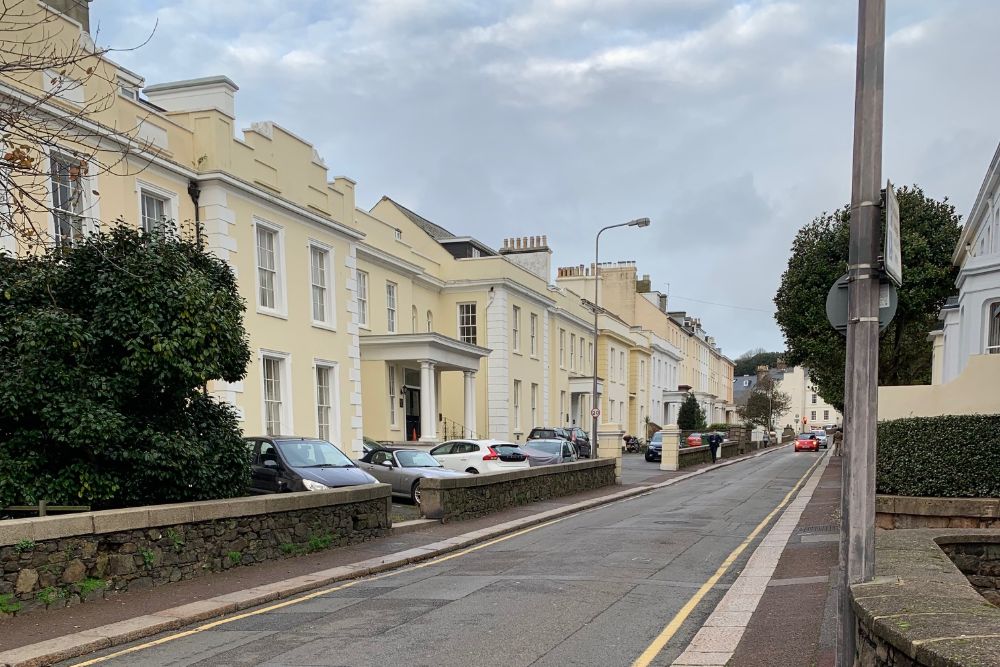 Midvale Road's current layout
Infrastructure, Housing and Environment says two-thirds of all accidents recorded on Midvale Road involved pedestrians being hit by vehicles.
Deputy Kevin Lewis says road safety is one of his priorities:
"This Midvale Road project seeks to make this important route into town from the north of St Helier much safer for pedestrians and cyclists in particular.
"This scheme will create a better environment for active travel by widening the pavements and installing speed calming measures and supporting Sustainable Transport goals as we move toward becoming carbon neutral."