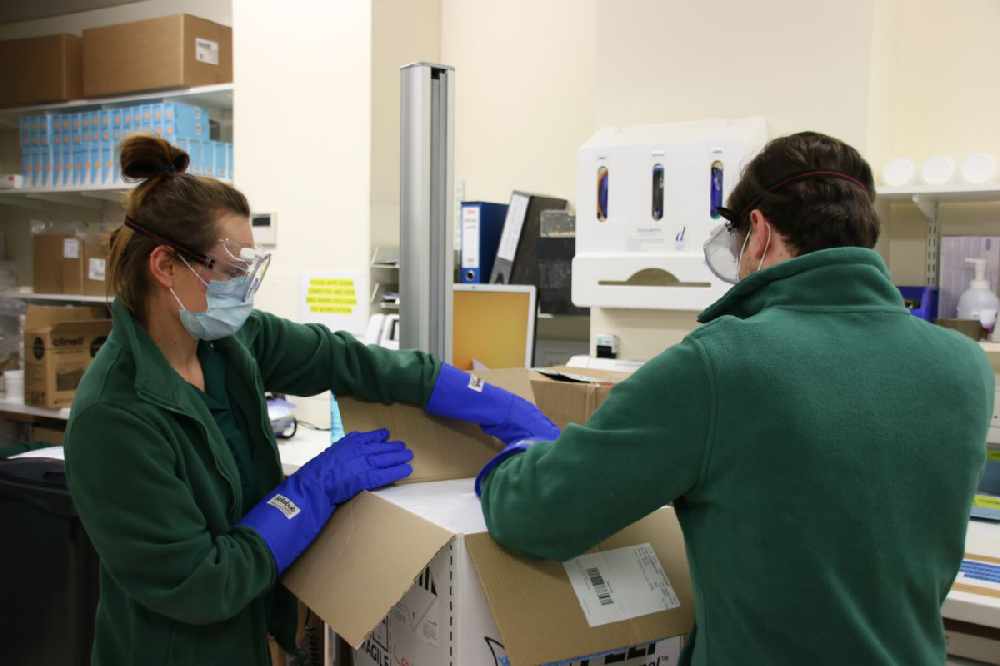 Just under 1,000 doses of the Pfizer coronavirus vaccine have arrived in Jersey.
People in Jersey who've had a severe allergic reaction to any food, vaccines, or medicine have been told not to get the Pfizer/BionNTech vaccine as a precaution pending further investigation.
It follows news that two NHS workers who took the jab on Tuesday (8 December) then had allergic reactions.
Jersey's Deputy Medical Officer has also told people with a history of anaphylaxis and those who carry an epi-pen not to get the vaccine.
"Pregnancy, breastfeeding, and being under 16 years of age are also contraindications to Pfizer COVID vaccination currently.
"For those eligible and who do not have a history of severe allergic reactions, the vaccine is deemed safe and effective." - Government of Jersey spokesperson.
Just under 1,000 doses of the Pfizer/BioNTech vaccine have arrived in Jersey. It will be given to care home residents from Monday 14 December.
Care home staff will be eligible for a vaccine from Monday 21 December. They'll be the first to get it at the Covid-19 vaccination centre at Fort Regent.