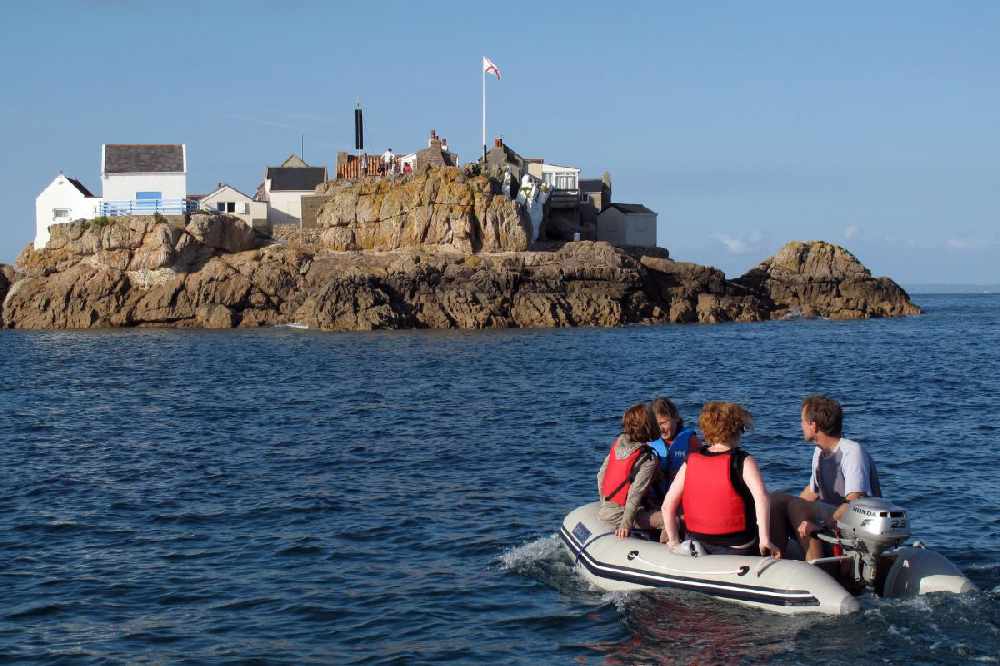 Dogs and other domestic animals will be banned from Les Ecréhous to protect local wildlife.
Until now, it has been 'strongly discouraged' - which Constable Karen Shenton-Stone asked to be followed up in law like in France.
Les Ecrehous is already a Ramsar site and OSPAR Marine Protected Area, but the Constable of St Martin felt protection could go further.
The same rule was due to be implemented on the Minquiers, but that's been changed following a successful amendment from the Constable of Grouville, John Le Maistre.
He said it's not needed after the Les Minquiers Residents Association told him there are no issues with dogs on the reefs there.
"For those who have not visited the reefs they are both extremely important environmental habitats, but they are quite different. Les Ecréhous has 5 plateaus with huts on them ranging from 1 to 22. When the tide goes out there is a large expanse of sand and shingle that gets exposed and it can be easily understood how a dog off a lead could worry, scare and disturb wildlife.
"Les Minquiers is different in that all the huts are on one islet and there is not really an area around the huts where a dog could be left to run loose. There is, of course, a large sandbank on this reef but this is some way from the islet and you need a boat to get to it from the reef."
The Environment Minister can make an order in the future to ban dogs and other domestic animals there if it becomes a problem.
Deputy John Young told the assembly earlier this year that there was an increase in the number of breeding birds in the colony this year, which he suspected was down to the lack of human activity there during lockdown.
Constable Shenton-Stone says adopting this proposition unanimously can send a clear message that native wildlife must be respected.
"Given the presence of brown nesting birds and seals on the offshore reefs, we would be supportive of any measures which help to mitigate the risk to these animals and their ability to successful thrive without undue disturbance.
"We are all fully aware of the beauty, fragility, and priceless environmental value of Les Ecrehous and Les Minquiers. By voting for, members will be sending a clear message of support for our natural environment and the willingness to safeguard it for the future."
The Constable adds that this will improve conduct on the reefs until a new Wildlife Law comes forward.