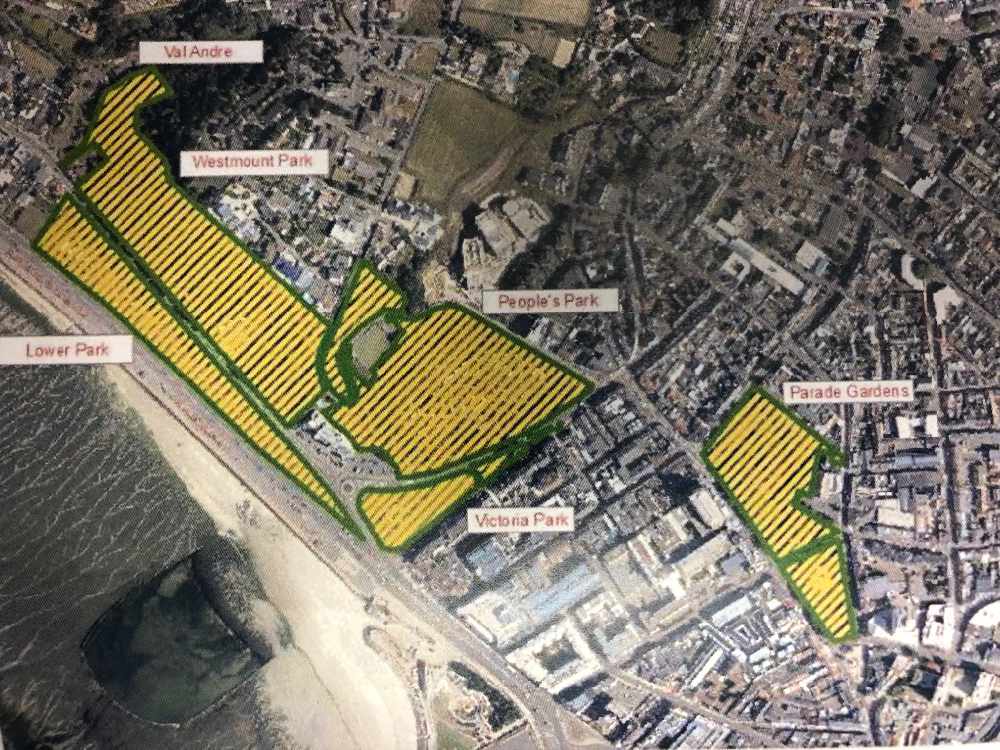 St Helier's green spaces will be excluded from any potential future site list for Jersey's new hospital.
Constable Simon Crowcroft's amendment was approved in the States Assembly by 24-22.
It means that if Gloucester Street is removed as the chosen site, the new hospital will NOT be built on People's Park, Lower Park, Victoria Park, Westmount Gardens or Parade Gardens.
Politicians will now decide whether to rescind the previous government's decision to build the new hospital on the current site, after two attempts at planning permission were rejected.
Constable Crowcroft says People's Park should never have been in the running.
"I've never denied that it's (People's Park) the best site for the hospital, but it isn't available, because it's a park.
"There is no point in leaving these spaces on the table. Let's look at the other sites (if Deputy Russell Labey's proposition is approved) without distraction."
The Assembly has also backed Deputy Kirsten Morel's amendment to start any site selection process from scratch, if the Gloucester Street site is scrapped.