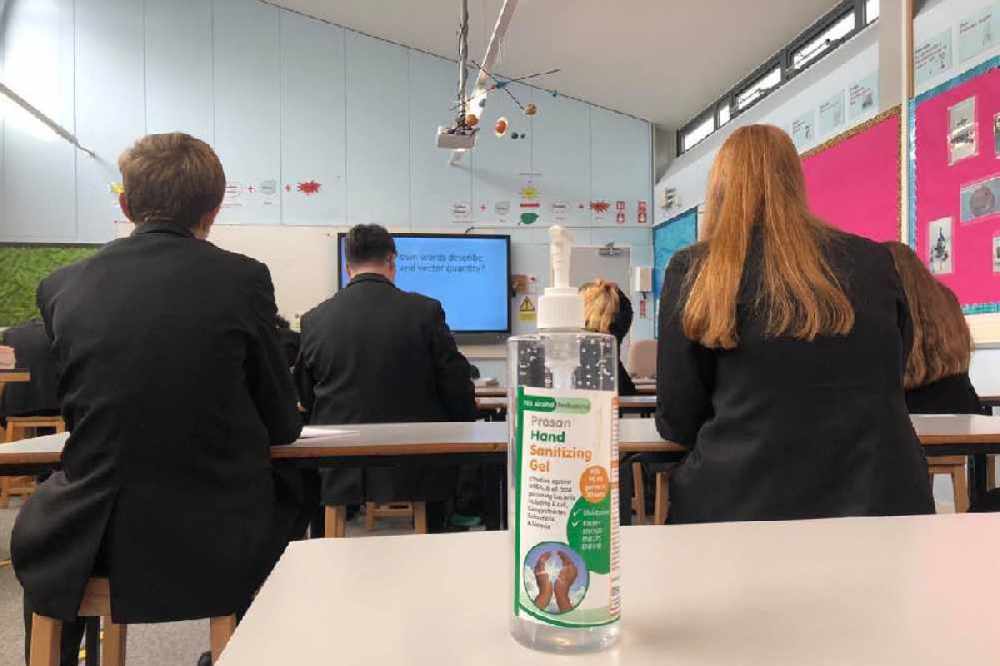 The Health Minister says it appears that children are having to attend PCR tests too regularly, because of the number of times they're being identified as direct contacts of classmates.
Concerns have been raised about the impact on their education, as the number of cases and direct contacts increase.
207 pupils and 19 members of staff tested positive for coronavirus on the week starting 8 November.
48 were reported alone in schools on 19 November. The statistics for this week have not yet been released by the government.
Deputy Richard Renouf says Ministers understand the pressures on education and families.
"There is work going on within CYPES to try and mitigate that, sometimes, distress to children who may have to attend two or three times a week for PCR tests.
"It may not be the most appropriate thing to do, because lateral flow tests are very reliable with the Delta variant."
Speaking in the States Assembly, Deputy Renouf also said waiting times for people getting their coronavirus tests and results are quite varied because many people are not turning up for their tests on time.
The number of appointments at the harbour has increased from around 500 a day to 1,000 a day, given the increase in demand as cases and the number of direct contacts increase.
Jersey has 1,218 known active cases of coronavirus. Nearly 12,000 people have been identified as direct contacts.
Deputy Richard Renouf says 11 new members of staff began at the harbour last week, with more joining this week.
He says that's been a reason for the varied waiting times, but it's also because of some people not turning up when they're supposed to.
"Some are arriving very early or very late, some even on the wrong day.
"We're in a position where we've got sufficient staff to process the allocated appointments quickly, but if people are not turning up on the time and date they're given, then that will inevitably lead to queues.
"I would urge people to observe the times they are given."
A new PCR community testing programme has opened at Jersey Airport, which will offer an extra 300 appointments per day.
All islanders over the age of 12 can register for free lateral flow test kits to be delivered to their homes.