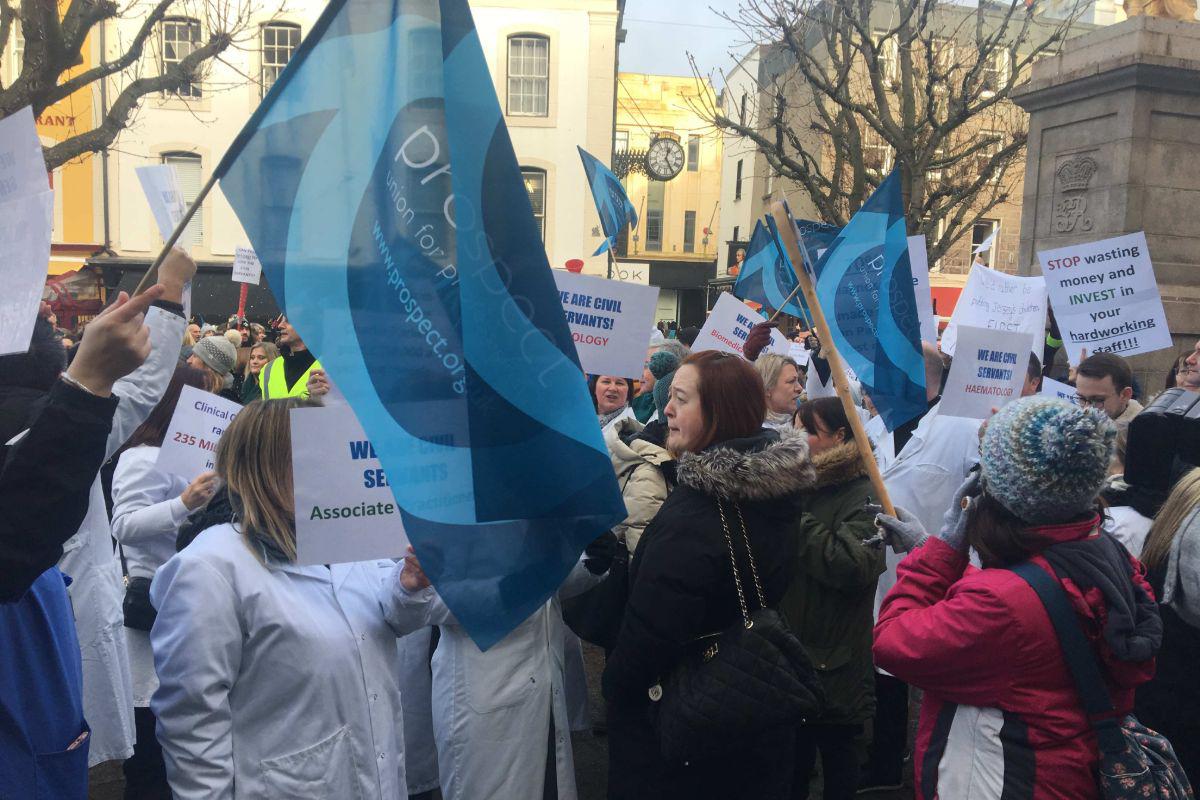 The States CEO says he stands by how the government dealt with pay negotiations with trade unions and workers this year,. That's provoked an angry response from JCSA Prospect.
Civil servants, teachers and health staff were among those to go on strike several times in 2019, angry at their pay offers.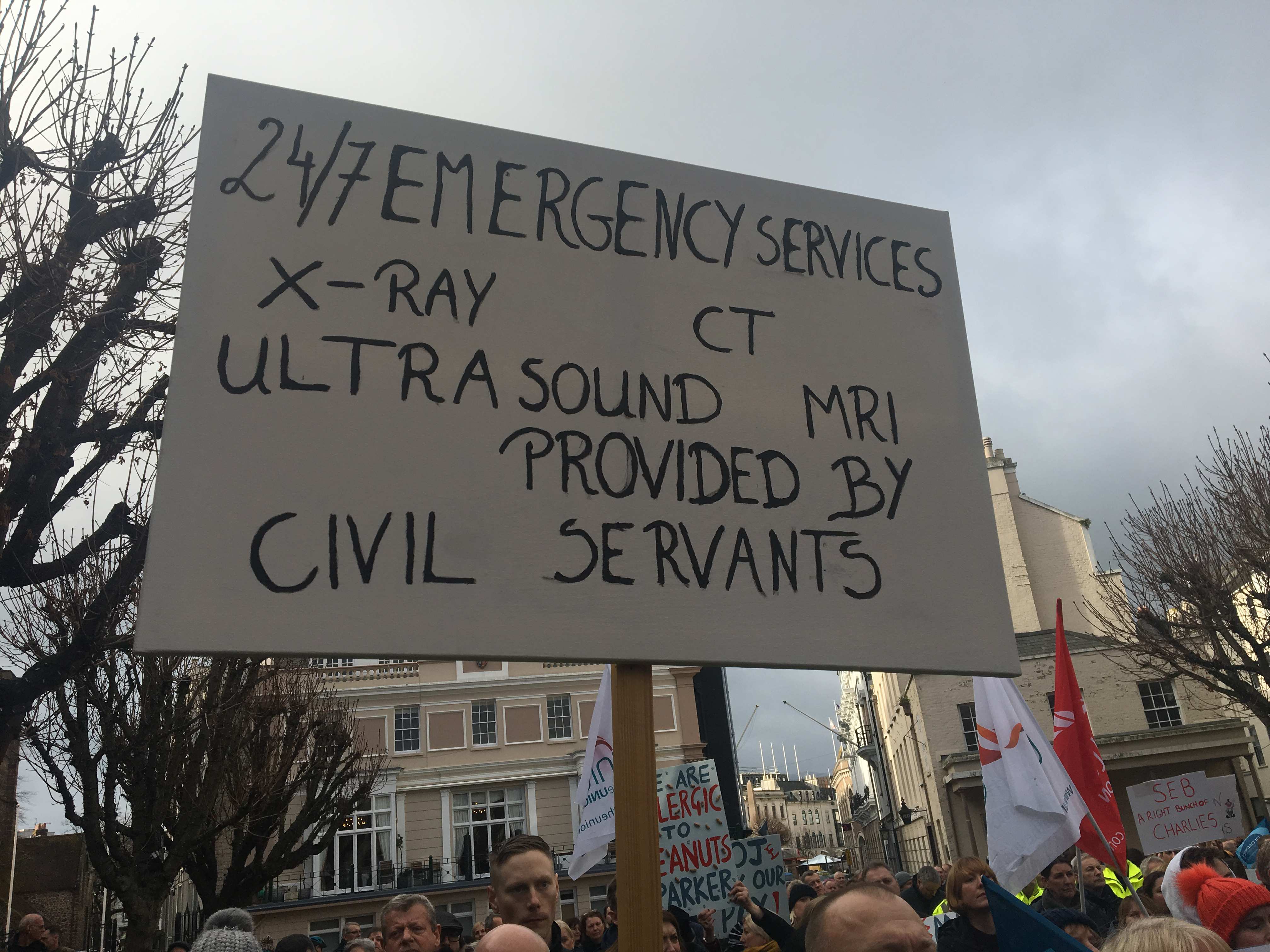 Most groups eventually accepted a deal, but civil servants didn't and had a deal imposed on them by the States Employment Board in September.
The SEB says it was left with no choice. Unite and Prospect unions called the offer 'inadequate'.
Charlie Parker says it was an outstanding problem going back several years and believes the 2018 'Workforce Modernisation Programme' should have been accepted.
"When you look back that was a very generous settlement which could, I think with the benefit of hindsight, people, if they revisited it might have thought, was worth going for, but it wasn't.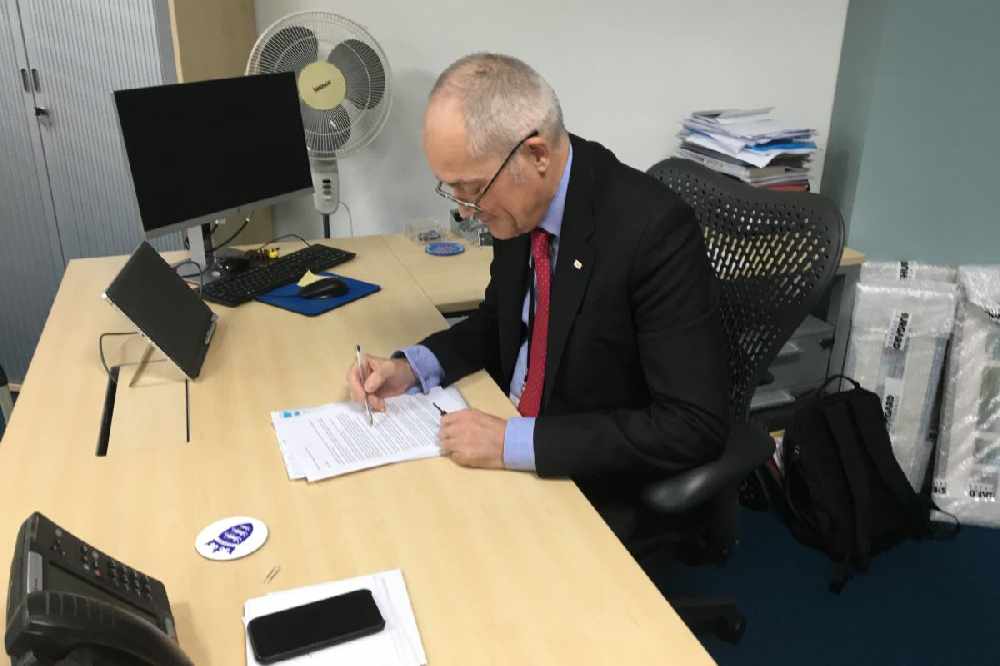 "We were going to have to deal with several years of problems about pay and inequality and there were going to be winners and losers in that.
"We've got to a place where I think, by and large, we've got agreements, which is no mean feat."
Responding to Mr. Parker via Channel 103, JCSA Prospect Chair called the programme 'wholly unsatisfactory' and says many members are still really upset at how they've been treated.
"The situation we're in now, we're certainly no worse (off) than we would have been had we accepted workforce modernisation. It wasn't reflective of a number of those civil servant jobs and that job evaluation system didn't work for us.
"The fact we rejected is was the right one, it would have been a poor move to accept it because it wasn't fit for purpose.
"The changes and restructures that the government is pursuing have been brutal to our members. This has resulted in a number of members actually leaving the organisation and I think there's now a shortage. People with this level of experience aren't people you can just backfill at a moment's notice.
"To me, the organisation is in crisis, despite what Charlie Parker has to say."
Mr. Davies has revealed that a meeting took place between the union and SEB on Monday to try and 'rekindle relationships with the union'.
However, the union has pointed at a 'level of mistrust' and called for long-running disputes to be resolved.
"The SEB has implied everything is about pay. It's not. There are a lot of other issues that we had raised, some of them over a year old, that the employer has just ignored. That, they need to start addressing."
Mr. Davies says the issue of further industrial action was discussed with members at an AGM a couple of weeks ago - and there was 'strong will' for it to continue in 2020. Groups are due be set up to discuss what action will be taken and when.