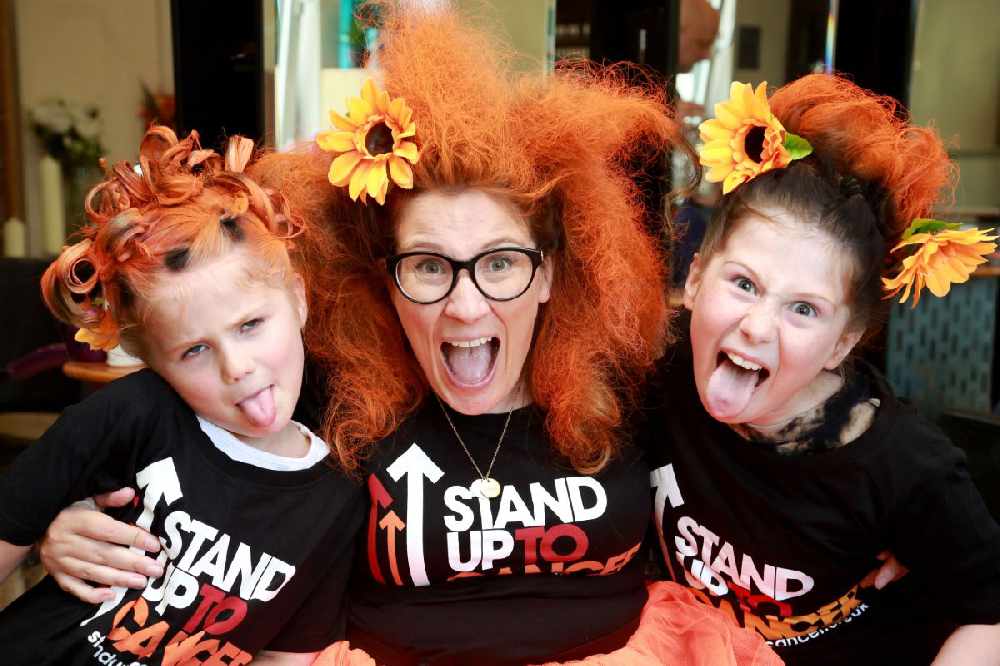 A cancer patient and her daughters have been given bright new hairstyles to support the 'Stand Up To Cancer' campaign.
Emma Critchley was diagnosed with bowel cancer earlier this year and is currently receiving treatment.
She is fighting back against the disease and is calling on fellow islanders to come up with other fun ways of generating cash for serious research.
SU2C is a joint Cancer Research UK and Channel 4 campaign. It's 'Fortnight of Fundraising begins on 11th October.
The mum-of-two (40) said: "I am passionate about raising awareness of bowel cancer, making it clear that it is not just an old person's disease."
Emma writes an award-winning blog which she is using to debunk some of the myths and stereotypes around cancer.
"Cancer affects everyone so I hope everyone will get involved in Stand Up To Cancer in whatever way they choose. If it's hair -like us - let your imagination run wild - punk, sixties bee-hive or rock-a-billy. Just do something to raise money."
Emma, Matilda (10) and Amelia (6) had their hair sprayed by Anita Brown at Bonita Hair and Beauty.
Anita - who is vice chairman of the Jersey Cancer Research UK fundraising committee - said:
"We've had a lot of fun creating striking hairdos for the girls, but behind the laughs there is a serious message that there are people going through cancer every day on the island and they all need our help."
Theo Le Sueur, who was at the salon with his dad Marc to make an appointment at the time, loved the idea so much, he joined in.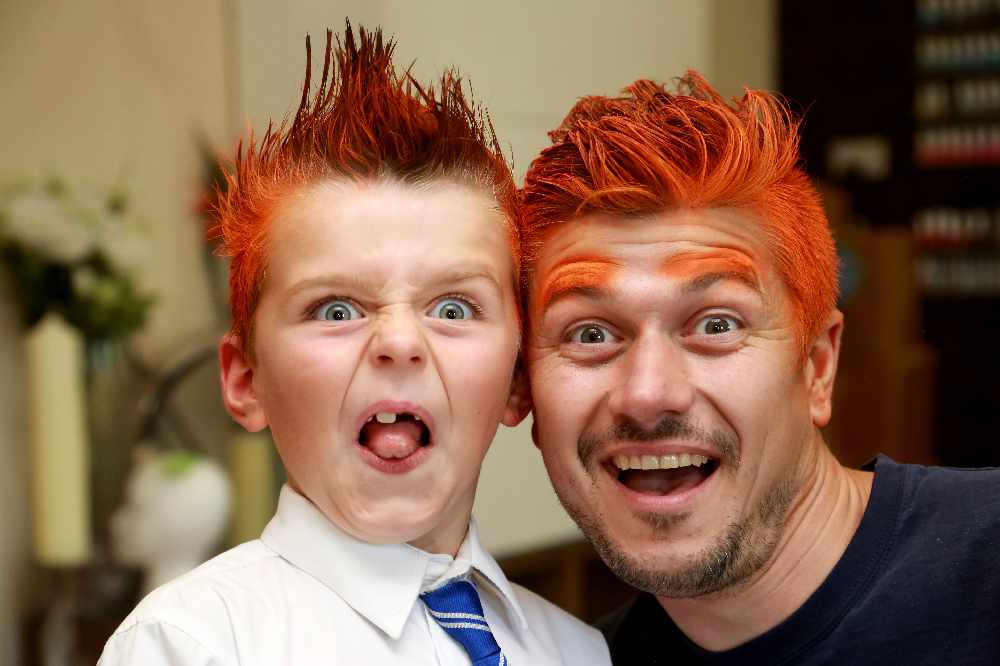 Since it started in 2012, Stand Up To Cancer has raised £62 million to fund 52 clinical trials and research projects.
Cancer patients from Jersey benefit directly from advances made at the Southampton Cancer Research Centre.
To get involved and sign up for a free fundraising pack head to su2c.org.uk