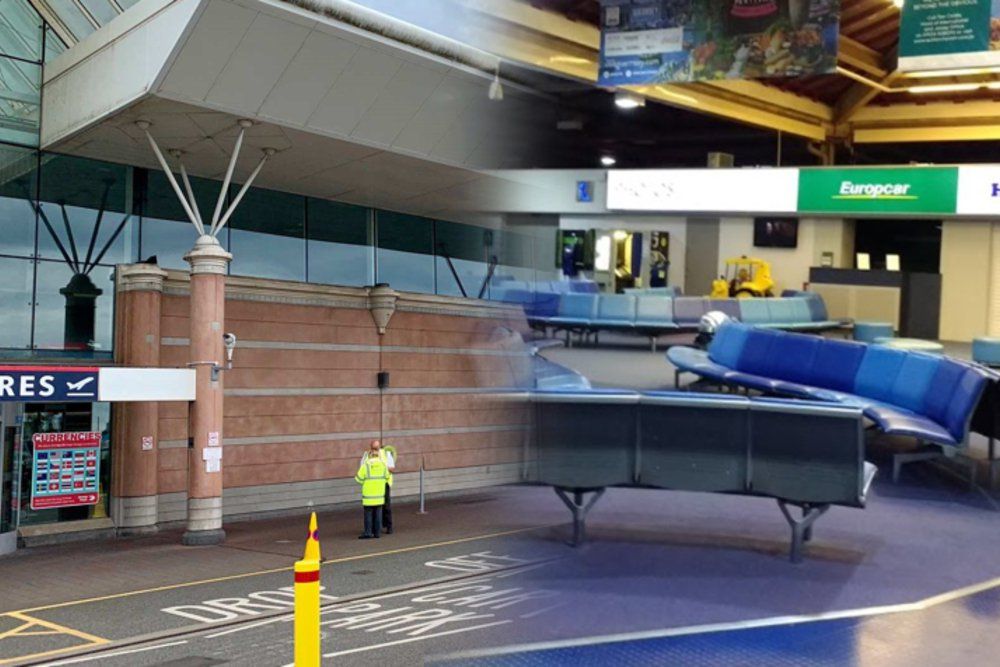 Airport passengers were down more than two thirds on last August, while at the harbour only around a fifth of last year's travellers passed through the port.
Figures show 25,163 sailed in and out of the island last month, while 60,524 were on flights.
The total number of passengers (85,687) is a fraction of the 317,637 recorded in August 2019.
Jersey's borders reopened on 3 July following travel restrictions imposed because of the coronavirus pandemic.
Flight and ferry frequencies remain far lower than in normal years because of reduced demand for travel - reflected globally.
Totals for July and August combined show there was less than half the usual passenger activity at the ports (circa 123,000 compared to 270,000 in 2019)
Ports of Jersey CEO Matt Thomas has described this summer as 'one of the weirdest periods of his career'.
A traffic-light system of categorising countries based on coronavirus risk has become regional for the UK, France and Republic of Ireland this month.
Mr Thomas says, whilst necessary for protecting the island from increasing transmission rates elsewhere, it presents another challenge for the ports and the travelling public.
"I don't think any of know how the pandemic is going to behave. Our industry completely depends on what is going on elsewhere as well. We are ready and we are braced. We are very focused that we will do everything that we can to keep the island connected."