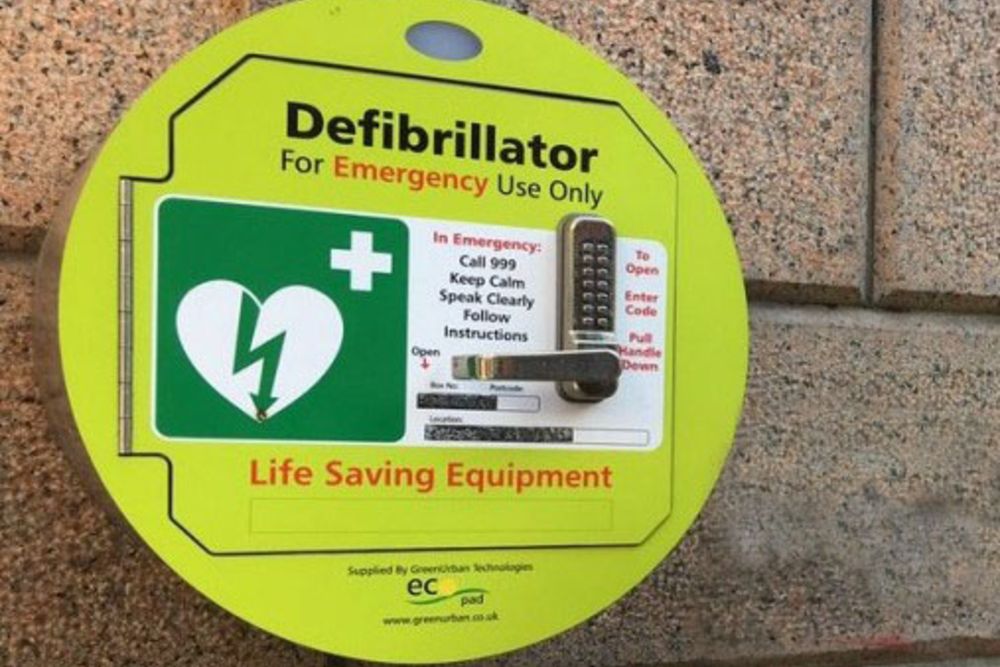 A paramedic who first raised the issue of a defibrillator being removed from Charing Cross hopes the outcry has raised awareness of how important they are.
Last week, government officials judged it 'a hazard to pedestrians', but after a meeting yesterday to resolve the problem, Co-op CEO Mark Cox told Channel 103 that 'common sense has prevailed' and the retailer will be able to reinstall it elsewhere outside the store.
The supermarket chain originally said there was deemed nowhere 'safe or suitable' outside the St Helier building, so planned to install it inside the shop, making it only accessible during its opening hours.
With hundreds of people commenting and emailing parish officials to complain, Gordon Hunt from the Ambulance Service says it's been encouraging to see so much public support:
"The public has engaged with what was a very simple tweet to start with and I'm really glad to see there are so many people passionate about the idea. I would encourage them to turn that passion into action, get themselves onto some first aid courses through some of the many providers on the island, and start that conversation about how we get these public access defibrillators more visible and more prevalent within our community."
Great to see community support following recent posts regarding the defibrillator at Charing Cross @CI_Coop Thanks to @MarkCoxJsy and his team for there continued support and for helping to achieve a resolution Let's start the conversation to get these devices on all businesses pic.twitter.com/T4Ik9mje1V

— Gordon Hunt (@gordonjersey1) September 16, 2019