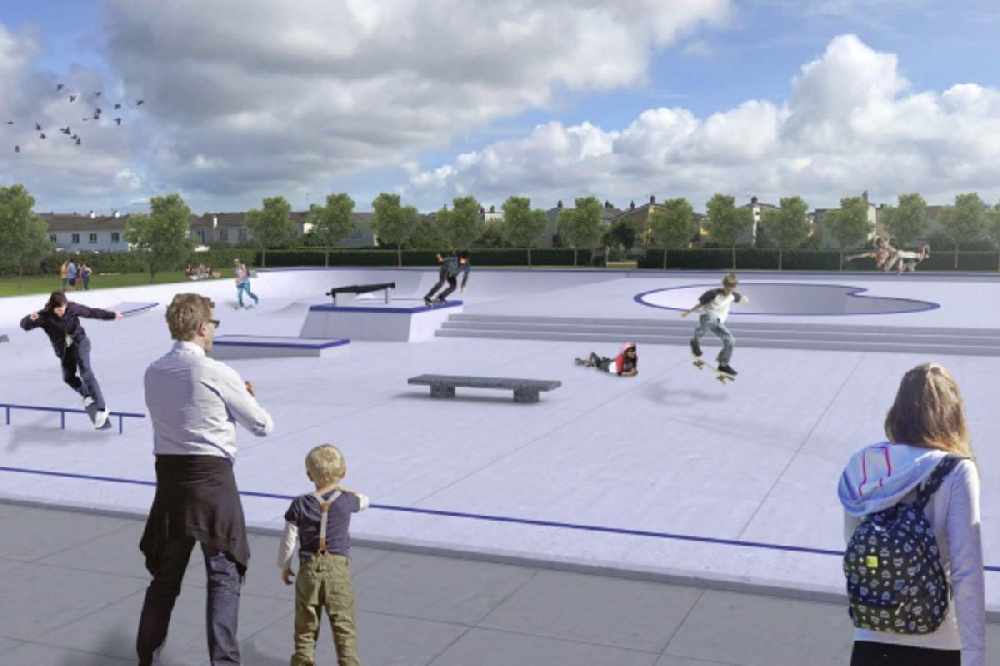 The former Assistant Minister with responsibility for Sport has hit out at government officers for reviewing other skate park sites without his knowledge - which he says will threaten progress towards building the park as planned in 2021.
The Les Quennevais Sports Centre was chosen as the preferred option in January, but it was revealed in Scrutiny last week that it probably won't go there anymore.
Plans to redevelop the whole sports Centre and playing fields were given as the reason for the change of plan.
Officer Barclay Harvey said the complication was around having to masterplan the whole Les Quennevis complex and playing fields to fit the skate park in.
But Senator Steve Pallett says the whole idea behind the Les Quennevais site selection was so it wouldn't have any impact on current facilities if there was any redevelopment around the main swimming pool and fitness centre.
"We've known that all the way through. If we've got to wait for a long-term redevelopment plan for Les Quennevais, we'll be waiting years! I'm sorry, that is just not acceptable.
"We said we were going to build the skate park, we found a preferred site, and we need to build it!"
Mr. Harvey said building the park in with the Les Quennevais sports site redevelopment was raised as a concern by Jersey Sport.
Senator Pallett has told Channel 103 that he was told that Jersey Sport intervened with concerns about where the proposed skate park was due to be sited.
"Facilities is not the remit of JS (Jersey Sport) so I was not only disappointed at their involvement, I was fuming this had been done behind my back."
It's understood that South Hill has been identified as a new option, with news expected within days on whether that will be the new preferred site.
Senator Pallett says he was asked by officers to look at South Hill again in September and that he expected work on a planning application at Les Quennevais to continue.
Mr. Harvey said in Scrutiny last week that a feasibility study on a new government-owned site was due to be finished by 18 December.
Senator Pallett says that feasibility was supposed to be finished by early November at the latest - and that he agreed for a review out of respect for officers and to rule South Hill out, rather than in.
"It's (South Hill site) big enough, that wasn't an issue. But the fact is that it is extremely exposed and I'm not sure, if we went through a full public consultation, that stakeholders like the Jersey Skatepark Association will be particularly enamored with that site."
Mr. Harvey also told the Economic and International Affairs Panel that work can be kept on track for delivering a skate park in 2021.
But Senator Pallett said any change of site would require a full consultation process, as has been carried out with the Les Quennevais site, which will mean that building a park will not be possible in 2021, or possibly in this political term.
"We've tried to make sure we've dotted every I and crossed every T, made sure we consulted with everybody, we've been through consultations both island-wide and more locally around St Brelade and the Les Quennevais area.
"If you're going to do that on another site, the whole of that process needs to be done again.
"You can't just decide to up sticks and put it somewhere else without having a full consultation process with all those that were involved previously.
"It's going to take months and you're not going to deliver it in 2021. There is no way that is going to happen.
"That is the disappointment is that we had a preferred site, we were heading towards putting a planning application in, and all of a sudden I was asked to look at another site."
The current skate park at the New North Quay can still be used, but will eventually have to close for health and safety reasons.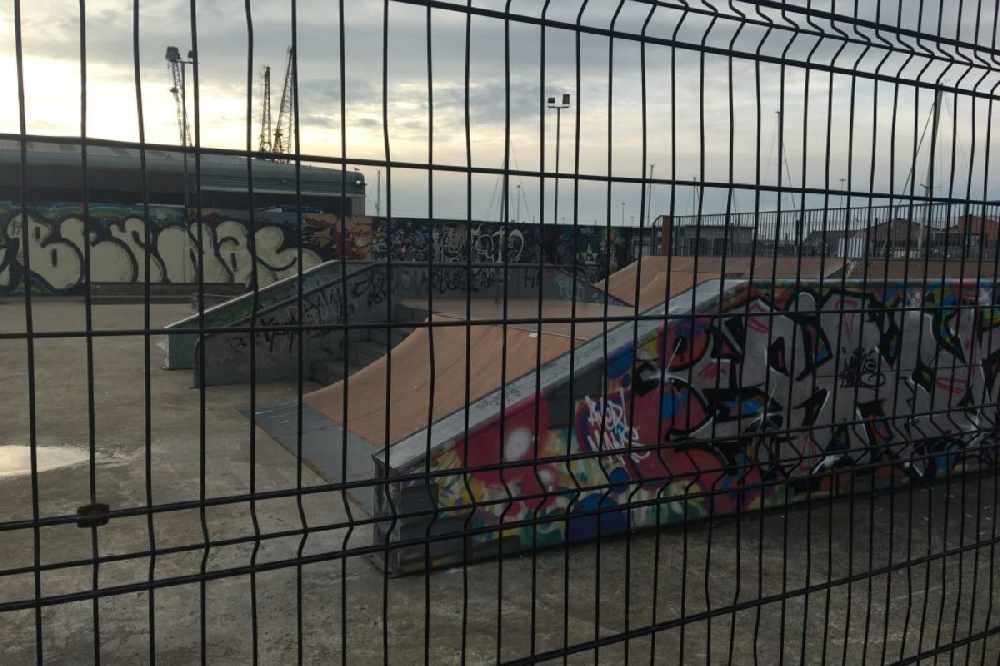 Senator Pallett has raised concerns that a delay to the project to build a new park could have repercussions.
"We have to get off of the harbour site because of health and safety issues that Ports of Jersey have been raising now for a number of years.
"Any delay now I think could mean that we have to close that skate park and there will be no skate park for young people. That's just a totally unacceptable position to be in.
"There needs to be some realism here about the process that has been followed, be honest to that process, and deliver it in a way that we said we were going to deliver it.
"Looking at another site is just not an option. I think we just need to get on with the site that we agreed."
The Jersey Skateparks Association says it was unaware of any change of plans - and that it's been reassured that no final decision has been made on choosing another site.