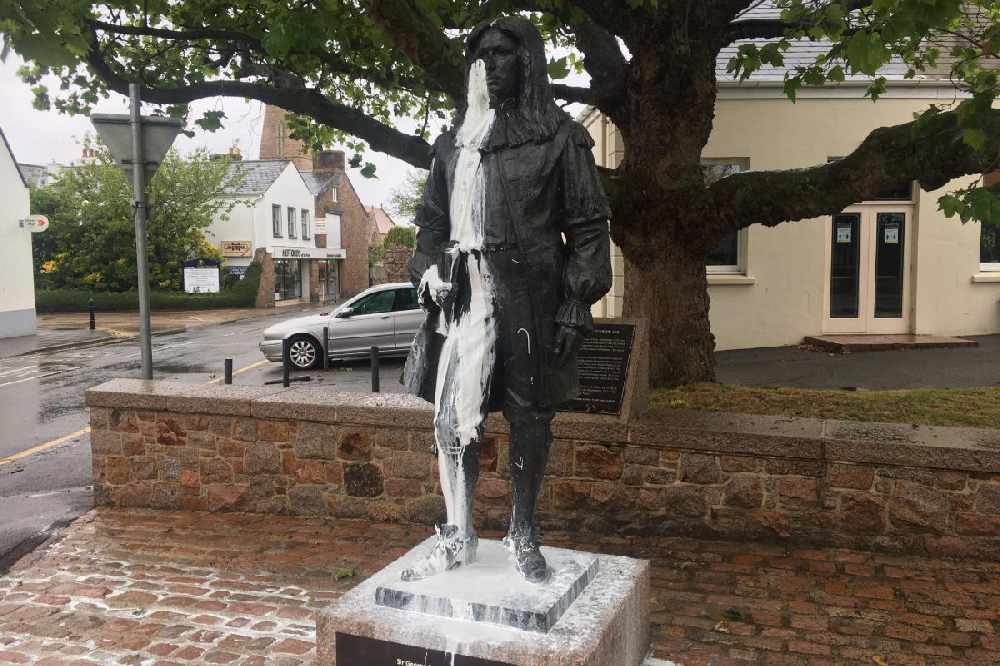 White paint has been thrown over the statue of Sir George Carteret in St Peter's village overnight
It follows fresh calls this week for the figure to be removed because of his links with the slave trade.
The parish Constable and the former father of the parish at the time the statue was put up in 2014, have both said it should remain.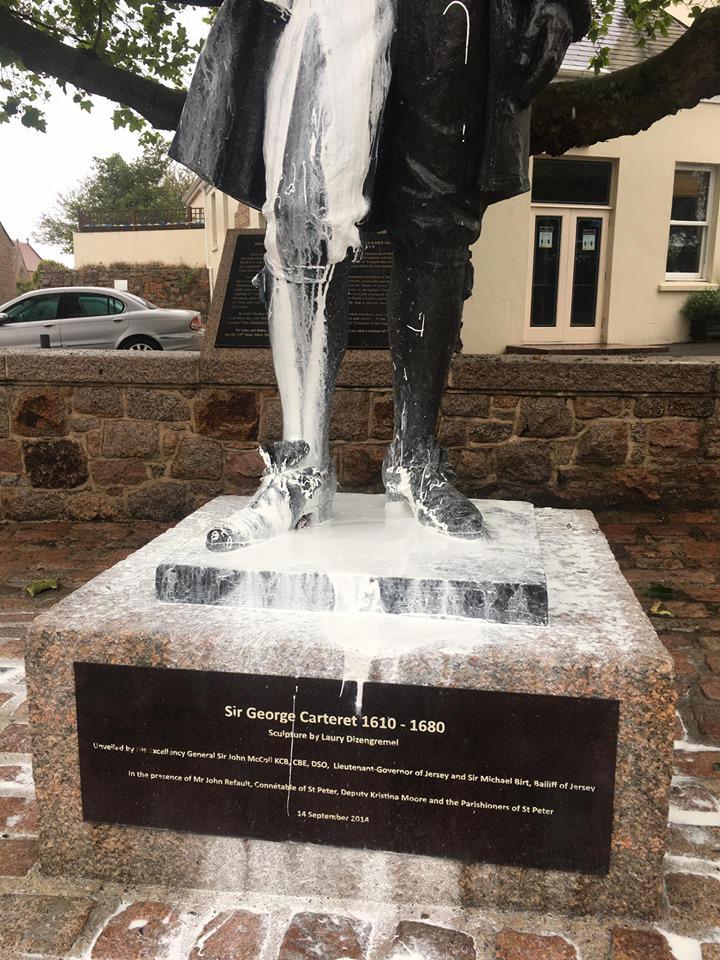 A statue of a prominent slave trader has been recovered after being thrown into the harbour in Bristol.
The monument to Edward Colston was removed from its plinth last week as part of the Black Lives Matter protests.
The City Council says it's going to be taken to a secure location before forming part of a museum collection.
A monument of Lord Baden Powell - who founded the Scout movement - is being taken down in Poole.
A spokesperson for the States of Jersey Police says the case will be investigated as any other act of vandalism would.
The Constable of St Peter, Richard Vibert, has condemned the damage - saying it doesn't help anyone:
"I am not sure what anyone thinks they achieve from this.
"It certainly doesn't do anything for the cause of stamping out racism or slavery and sadly it can wrongly paint people in a bad light who are genuinely trying to resolve such issues."
Meanwhile, 441 people have signed a petition calling for Trenton Square at Jersey's International Finance Centre to be renamed.
It is named after the capital of New Jersey, which in turn takes its name from slave trader William Trent.