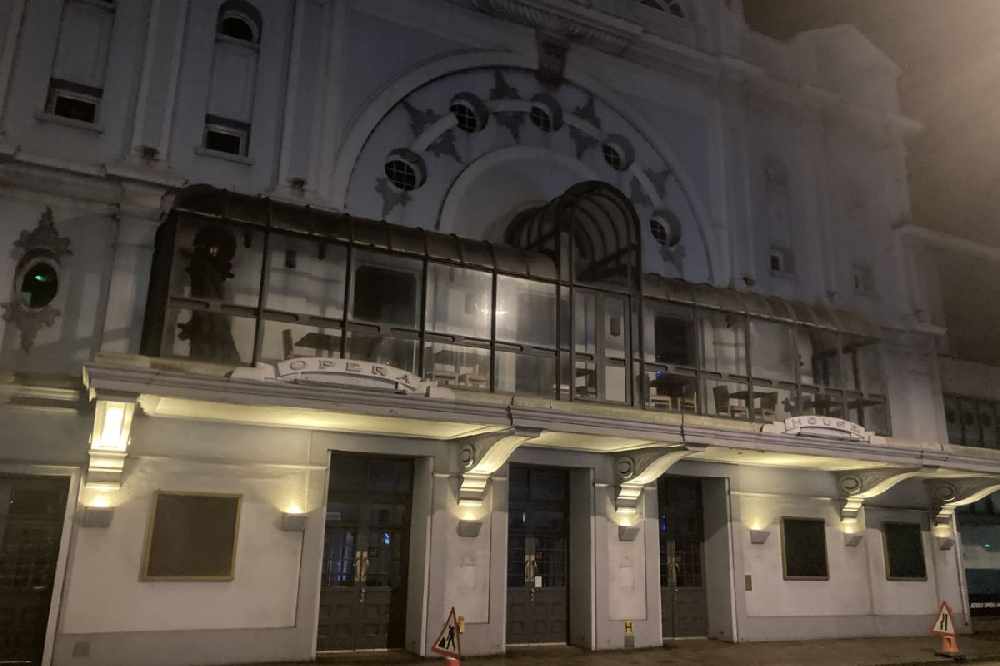 The chairman of a Jersey performing arts group has called on the government to take immediate action to get the Opera House up and running.
Opera house officials say it is unlikely to reopen until late summer 2022, because of government delays to appointing a project manager to sort emergency repairs.
£2.2 million pounds in Fiscal Stimulus cash was awarded to carry out this work.
Ryan Williams from the Performing Arts Development Group has written a letter to the Chief Minister.
In it, he pleads for the essential work on the theatre to be implemented immediately.
He describes the potential year-long wait for performances to restart as 'yet another blow to Jersey's arts sector following a very difficult 15 months'.
"It is very simple to appoint a project manager and we can't understand why this has not been done sooner. Six weeks down the line from the initial funding, nothing has been done about it. I feel really sorry for Opera House staff who have been waiting patiently, and are now being told they have to wait more."
He says amateur dramatic clubs have had to postpone shows several times already, and are now being told their revised dates for next year might not now be possible.
"We need some clarity so that clubs and associations can start planning effectively. It's everyone who is affected by this - the performers who love being on stage, and the audiences who love to go out and have a night at the theatre - especially to an iconic building like Jersey Opera House. They are missing that, and I don't think the government recognises that."
Production company TimpanAli has called the news that the theatre will remain closed for another 12 months 'alarming and depressing'.
It says the government has under-invested in the building for 15 years, and the continued failure of departments to fund and maintain the theatre 'has become a more serious issue'.
"This is not, and should not be, a reflection on the management and board of the Opera House who have been working tirelessly, over many years, to keep this fantastic old building running and open to the public.
"Our latest production, Peter Pan, was supposed to have been performed last year. It got postponed until this year and further postponed until October 2022. As a result of the underfunding we find ourselves in the exciting but uninvited position of, currently, being the first major local production in the Jersey Opera House since early 2020. To keep the building closed for this amount of time post-pandemic when the government had a good year to get itself sorted on both the funding and the procurement of the works is shameful."
"The last time the Jersey Opera House was closed for this length of time there was a full refurbishment done for the benefit of the Island. This was only 20 years ago. This appalling lack of maintenance by successive governments has led to this situation arising and our politicians should be ashamed of this."