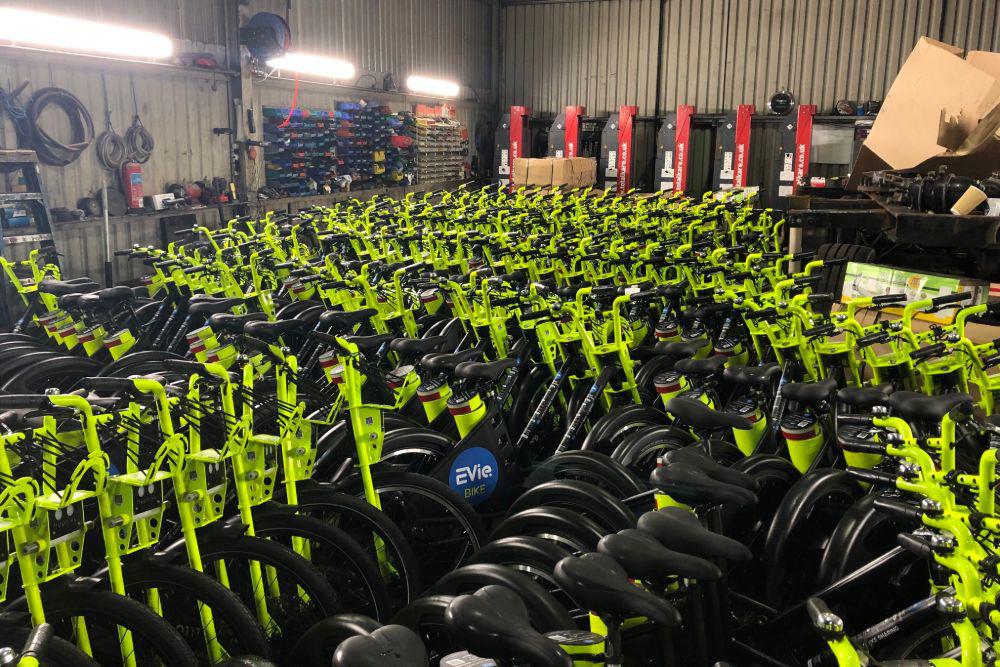 Image Credit: EVie.
Car sharing club EVie has taken delivery of 140 new electric bikes for Jersey.
The two-wheeled additions to its fleet will be bookable through the club's smartphone app, encouraging islanders to ditch their own vehicles and borrow one when they need to reduce our impact on the environment.
140 EViebikes - Fresh off the boat. We are super excited to share this with you. We'll keep you posted when they are ready to launch.
#EVie #EViebike #cyclinglife #bikerides #responsibletravel #jerseyci #bikelove # pic.twitter.com/vmbwqkwAxa

— EVie (@evieondemand) March 3, 2020
20 bikes will be rolled out at Liberation Square on Friday 20th March, with 120 more following at different bike racks around the island.
Users will scan the bikes out using QR barcodes at the start and end of their journey.
Every public bike rack in St Helier will be available to use from launch, with other parishes following soon after.
Anyone wanting to test them out can register their interest online.