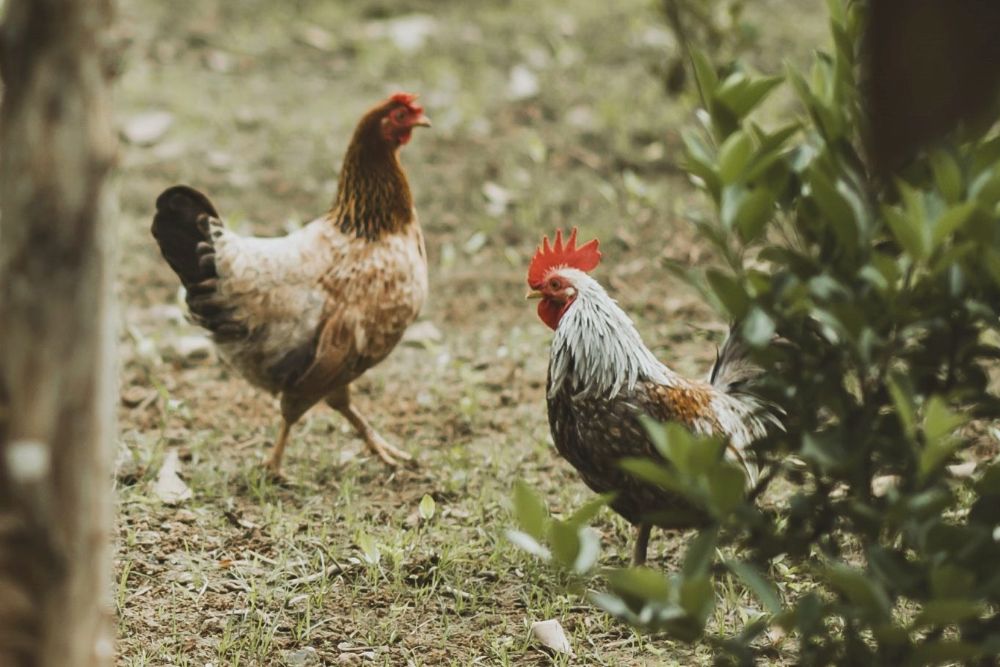 More than 65 feral chickens have been destroyed in Jersey.
Environmental Health says it follows complaints from residents about the noise from cockerels and the destruction of land and other wildlife.
It says because of the rate chickens can breed a pest control company was called in.
65 birds were shot by a licensed contractor at three sites across the island.
A spokesperson for Environmental Health said:
"I can confirm this department has received complaints from several residents about nuisances caused by feral chickens and cockerels. This includes the noise from cockerels crowing from the early hours of each morning to the destruction of land and other wildlife caused by persistent scratching.
"Feral chickens can be found in several areas across the island. Due to the rate at which chickens can breed it was decided to undertake necessary pest control measures using a local pest control company. The measures used are considered best practice for the humane removal of feral chickens and cockerels. These measures include the shooting of chickens by a licensed contractor."
The three areas are understood to be near Jacksons Garage in St Peter, Rue l'Aleval (German Road) and Vallee Des Vaux in St Helier.
The issue of feral chickens attracted national media attention last summer when the issue was raised in the island's parliament following a cull of 35 birds.
Headlines included 'Gang of 100 Feral Chickens Terrorising Jersey'
A further statement was then issued by the government, defending its decision to cull the chickens.
"Following a number of noise complaints from residents in affected areas, Environmental Health has tried several tactics to deal with feral chickens. In addition to trapping individual chickens, we have also installed signage instructing residents not to feed the chickens. These methods have been unsuccessful in reducing the numbers of feral chickens.
In the past, we have also tried rehoming individual birds. However, this has been largely unsuccessful as the cockerels - in particular – continue to be disruptive in their new homes, and are returned again for rehoming.
The decision was therefore taken by the department to cull 65 feral chickens across several sites. The method of shooting was chosen as it is best practice for the removal of chickens. Jurisdictions with large feral chicken populations (for example, Barbados) employ shooting by a licenced contractor as a humane and effective means of removing chickens.
As with most of the day-to-day running of the department, the decision to cull 65 chickens was taken by officials, rather than being issued by the Minister."