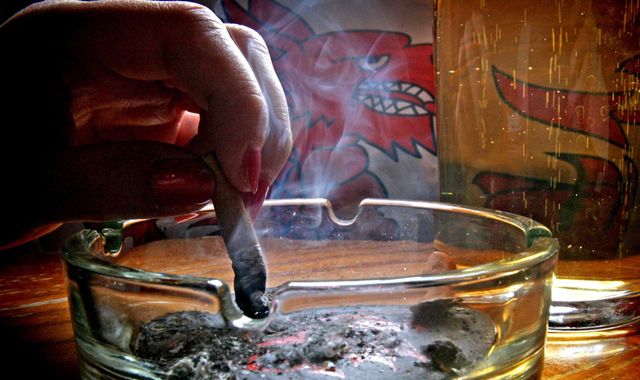 Plans to impose a ban on smoking in St Helier al-fresco areas has been rejected.
The move was suggested by the parish in its Road Committee meetings and went out to consultation.
58% of 113 respondents to a survey were in favour of smoking being banned in outside eating areas.
But only a third of existing al-fresco licence holders wanted smoke-free zones.
Geraint Jennings from the roads committee wants the government to take action on this.
"It was felt that it would better if the States took the situation on board and imposed a ban island-wide. That would mean that St Helier traders wouldn't be losing out to premises outside the parish and also where premises have their own beer gardens etc on their own property where smoking would still be permitted."
The Committee decided not to impose the condition for the next 12 months, as that's how long a trial would have taken if the idea was passed.
Mr Jennings still wants premises to consider non-smoking areas where possible.
"I think there'll be discussions with individual traders. I'm certain as new permits are requested, this discussion will be had as to whether they will provide smoke-free facilities within the area."