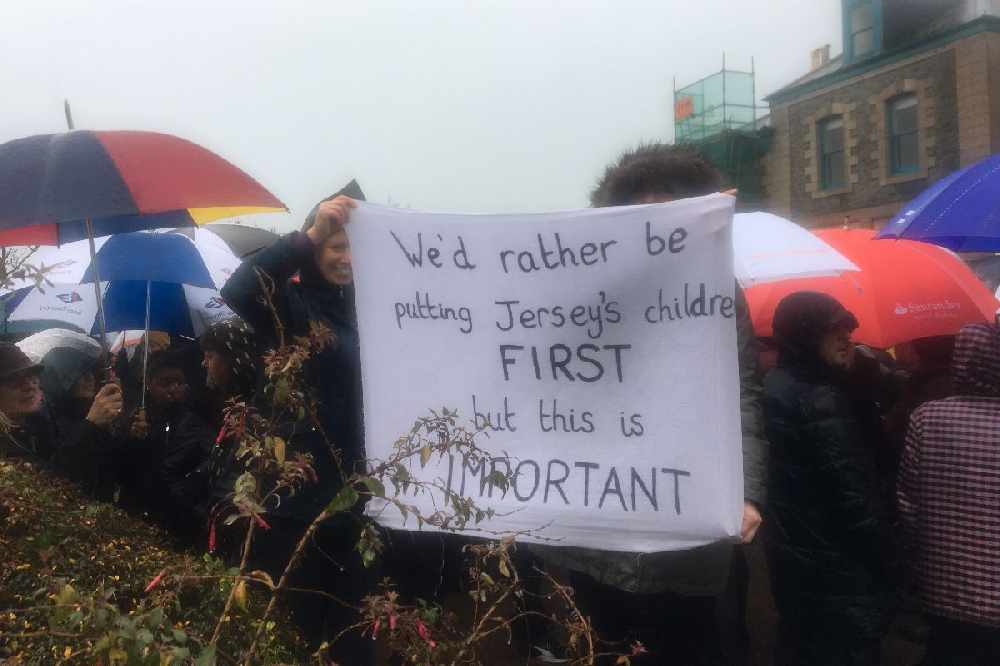 Jersey's Civil Service union says it has 'no improved offer for members at this stage'.
JCSA Prospect union reps met with the States Employment Board yesterday - after telling Channel 103 last week that it was told to expect a revised offer.
"There is no improved offer for members at this stage. Talks are ongoing through JACS and no further comment will be made whilst these talks continue." - Terry Renouf, JCSA Prospect President.
Meanwhile the Jersey National Education Union says it's "anticipating it'll be consulting members over a new offer".
A survey's due to be put out for local teachers over the next week, without a recommendation for or against.
Chief Minister Senator John Le Fondre was pressed on the ongoing dispute in the States Assembly this morning.
"We continue to operate within the financial constraints that I've outlined previously, however negotiations are very productive.
"What I do not want to do is jeopardise negotiations at what is a delicate stage.
"We are sticking to the agreement with unions that we're not making any public comments whilst negotiations are in hand."
A teachers strike planned for today was suspended pending consideration of the revised terms.
Education Minister Senator Tracey Vallois says she's working hard to improve the current situation.
"I am pleased that the action planned for today has been suspended and hope a resolution can now be found to avert any further action.
"I'm sure that morale in the profession has been affected by the pay dispute, evidenced by the strong support shown for industrial action in recent union ballots.
"Teachers and all other school staff are committed employees who want to do their best for education in Jersey and I value all that they do. I will work with my Assistant Ministers and officers of the department to improve morale wherever possible."