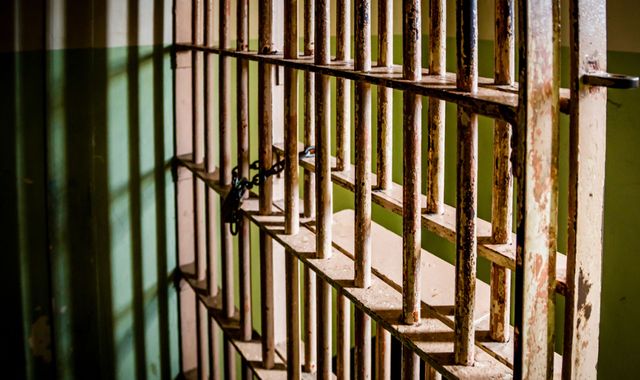 There won't be major changes to the level of sentences given to convicted sex offenders in Jersey.
States Members have been discussing an e-petition which called for paedophiles to be jailed for at least three years and be put on the Sex Offenders' Register for life.
The online petition was set up by paedophile hunter Cheyenne O'Connor and signed by more than 5,000 people.
That level of support meant it had to be considered for debate by the States Assembly.
Politicians chose to end the final sitting before the summer recess with an in-committee discussion. That is one that doesn't conclude with a firm vote.
Home Affairs Minister Constable Len Norman was the first to speak:
"I believe that the work the government has done on introducing the Sexual Offences Law has made Jersey one of the most advanced compared to other comparable jurisdictions. I also believe that our current arrangements around sentencing and the Sex Offenders' Register are correct."
The Minister said that mandatory sentences would damage justice because the courts would be unable to deal with low-level offending, and it could lead to a reduction in guilty pleas.
The Minister .@len_norman says that no offender can be removed from the Sex Offenders Register without appearing before court and proving they won't re-offend. If the offender can't provide evidence or never applies to be removed, they'll stay on the Register for life.

— States Assembly (@StatesAssembly) July 17, 2019
The Minister for Home Affairs @len_norman says that if it's made mandatory to keep sex offenders on the Sex Offenders Register, it could stretch protection and support resources, which in turn, could impact the effectiveness of those resources.

— States Assembly (@StatesAssembly) July 17, 2019
Whilst deploring the crimes, Attorney General Robert McCrae QC also wasn't supportive of the petition's request;
"There is never any room for complacency, but I'd like to give the Assembly my advice and view that I regard the sentencing regime that currently applies in Jersey to be appropriate in these cases."
You can watch the full debate here
Cheyenne O'Connor said although she had not achieved mandatory 3 year jail sentences, she was impressed with the level of respect and maturity shown by States Members during the debate, saying they had 'done their homework':
"Having a genuine debate not only about our sentencing guidelines, but also about other avenues of child protection and safeguarding is and always will be my main objective.."
The States Assembly is now in recess until 10th September