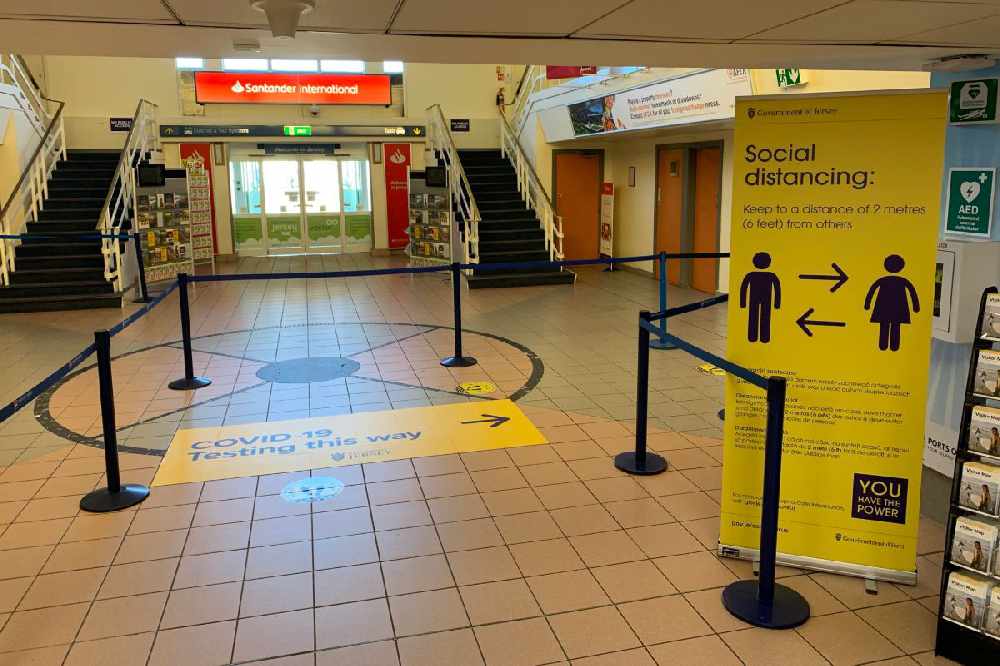 Coronavirus testing at Jersey's airport and harbour is likely to remain free until at least August, the Chief Minister has confirmed.
It's been free for arrivals to get a PCR swab since the testing regime started last July.
Senator John Le Fondre says the plan is to have a far cheaper, but just as effective system for testing in a couple of months' time.
He's told Scrutiny the debate is between encouraging people into Jersey and reuniting families versus being one of the first places to introduce charging.
"We want to get things up and running and we want to see what is happening around the world because there is not much point, focusing particularly on the hospitality side, that we for the sake of argument charge everybody £100 a test or whatever it is and you find that one of the other jurisdictions that are opening up is not charging anything because they recognise the benefits on the economic point of view of bringing people in.
"At what point do you start charging, but also then who do you charge? Do you just charge visitors or do you charge everybody? If you are charging visitors, do you charge people who are going away on holiday versus going to see their family?
"You get into all sorts of areas and as we've learnt, keeping it simple is important."
The Chief Minister says a charge will be introduced this year, but didn't clarify exactly when.
Economic Development Minister Senator Lyndon Farnham said in a media briefing earlier this year that charging for coronavirus tests at the borders is 'likely at some stage in the future'.
Anyone going to Guernsey is being charged £25 per test.