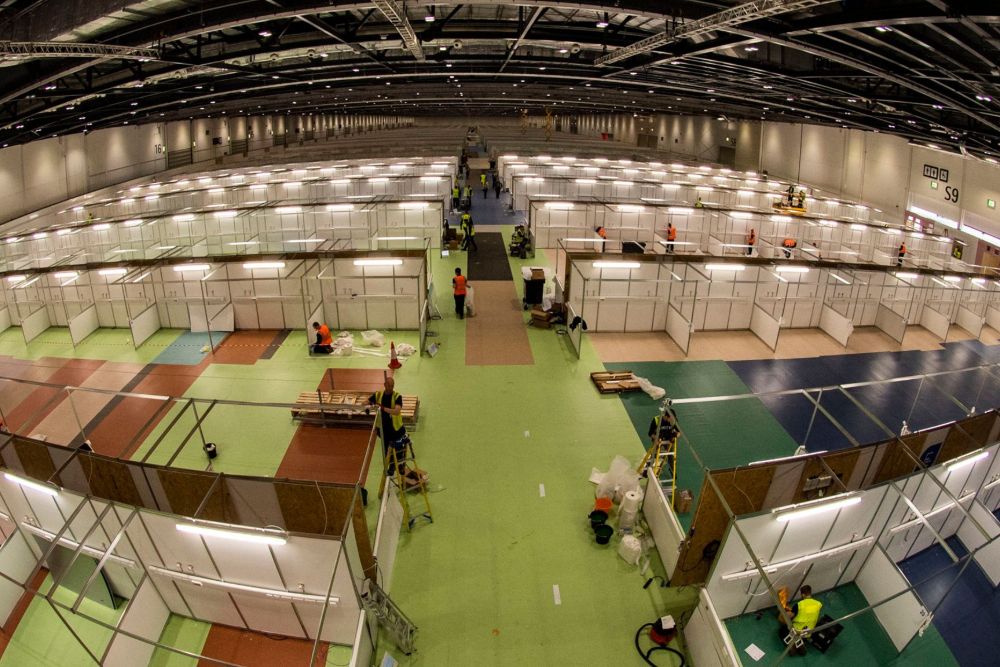 The NHS' Nightingale Hospital at London's Excel Centre.
A temporary 180-bed hospital is being built on the Millbrook Playing Fields to help treat islanders with COVID-19.
The new facility is due to be up and running by the first week of May, costing £14.4 million to build.
The Chief Minister, Senator John Le Fondré, says the island needs to be prepared as the number of confirmed cases in the island continues to rise:
"We expect the number of cases to grow slowly over time and then to escalate, and the Jersey Nightingale Hospital will provide the extra in-patient care capacity we will need as our curve gets steeper and the number of Islanders needing medical support in hospital increases.
"Health and Community Services are recruiting and upskilling staff in preparation for the increase in demand and this field hospital is the other vital element. It is a significant investment, but it is necessary if we are to cope with the extra demand. We cannot allow Islanders to die because we wouldn't spend the money that would save their lives."
The facility is being constructed by J3, whose parent company McAlpine also fitted out the NHS' Nightingale Hospitals in Manchester and Glasgow.
Work has already commenced clearing and preparing the site, with the aluminium frame and panels being shipped to Jersey for construction to begin next week.
By the time it's built, the building will measure 150x30 metres in size, containing six wards, each with 30 beds and areas for patient admissions, staff facilities, X-ray, separate laundry service and a morgue.