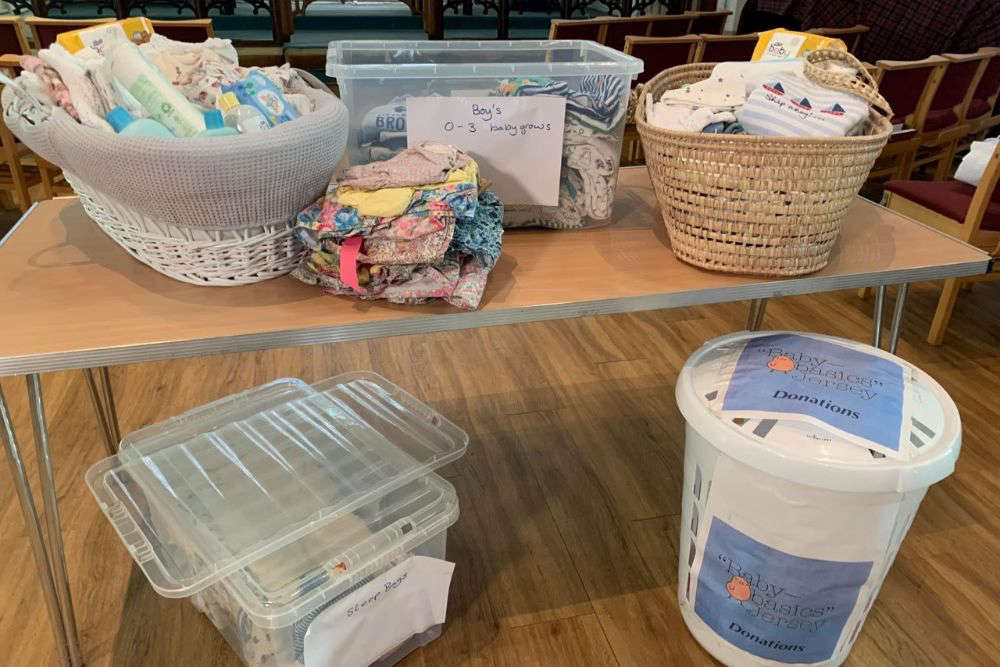 Islanders expecting a child - but struggling with the cost - are being helped by a new project in Jersey.
Baby Basics looks for clothes, nappies, Moses baskets and anything infants need from the ages of zero to three months old, and toiletries and post-natal supplies for mums.
Victoria Clayton is setting up a Jersey branch of the UK charity.
Midwives, social workers and other professionals can refer new parents who might need help getting everything a newborn needs.
"I think that we all know Jersey is an expensive place to live and to start a family, I think we're in need of a place where we can get clothing for babies easily and accessibly."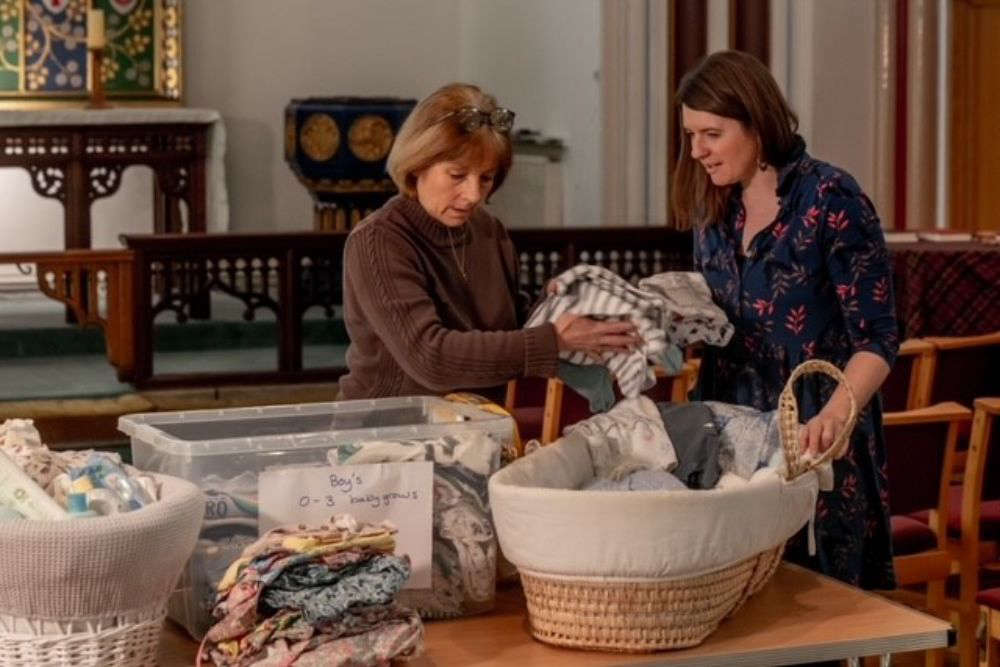 The baby baskets are put together at St. Mark's church in town by volunteers (Victoria pictured far right)
Each bundle will include a Moses basket with a new mattress, for a safe place for babies to sleep, as well as clothes, nappies, wipes and other toiletries for the baby.
Mothers will also receive toiletries, so when she gives birth she has supplies of maternity pads, shampoo and bubble bath.
"We would love any good quality second-hand clothing - baby grows, vests, snowsuits, sleepbags. As we are connected with a UK charity we have got really clear standards of making sure it is really lovely quality, so that mums feel like it is a real gift when they receive it."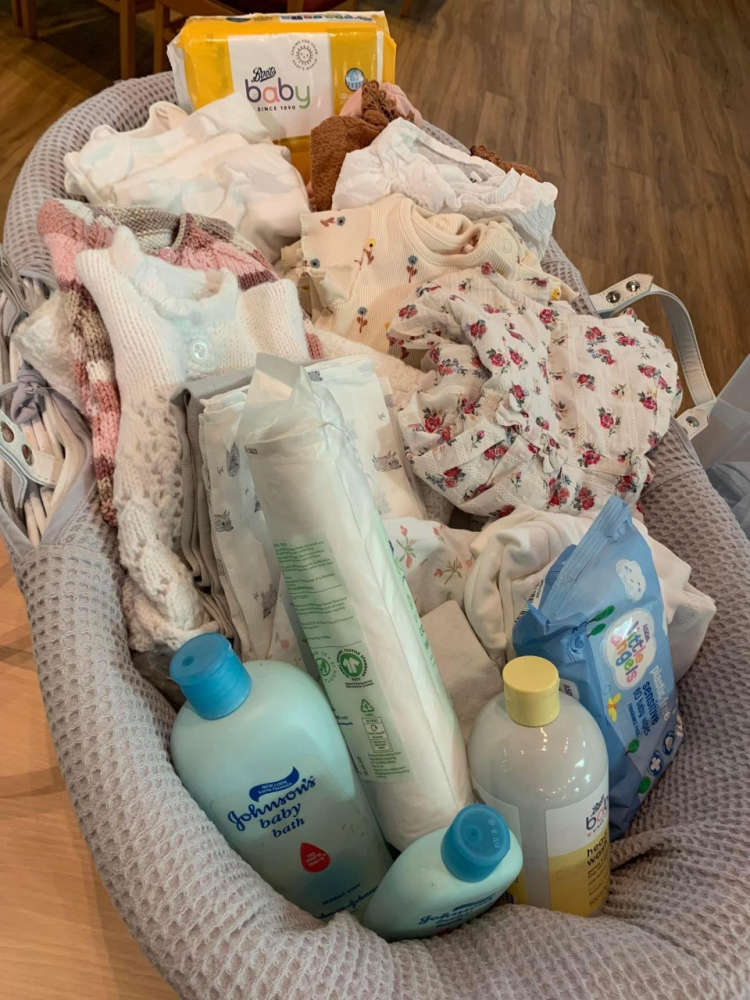 As well as helping out new families with the expenses of welcoming baby to the world, Baby Basics is doing its bit for the environment too.
"There's a big push for not wasting and the environmental impact of clothing being wasted, so that's a real plus.
I think often when we've had babies we want to give our babies clothes away to someone who needs it, but sometimes we don't know which direction to give them.
"It's really nice for islanders to know it's going to a really good cause and it's going to go straight to mums that need it."
Donations of baby essentials can be dropped at St Mark's Church between 10am and 2pm Monday to Saturday.