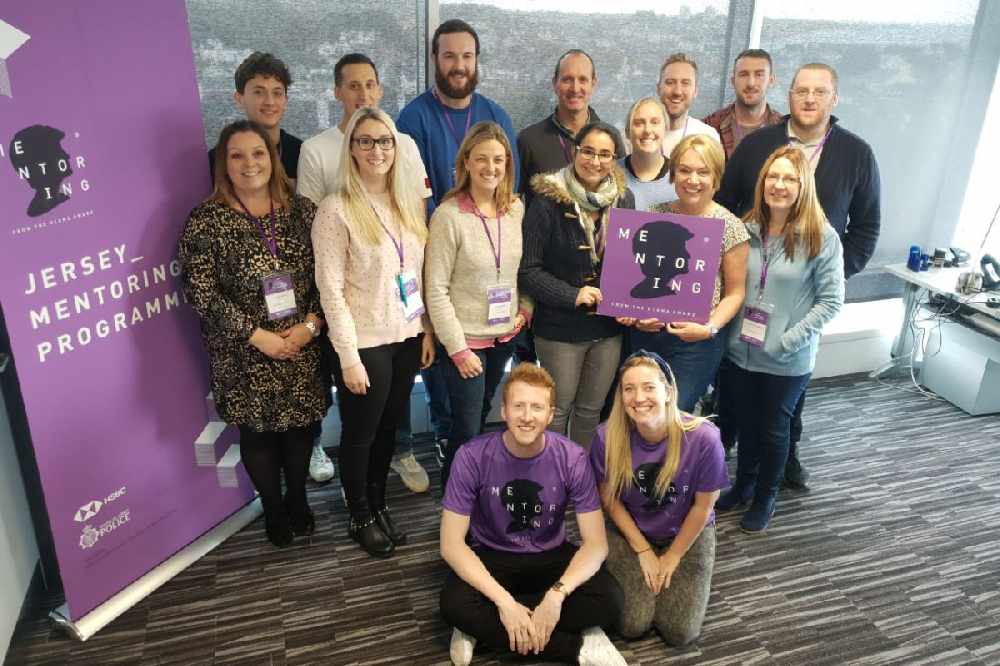 The Diana Award Youth Mentoring Programme has been launched in Jersey.
12 States of Jersey Police officers are each working 1-2-1 with a young person aged 14-16.
The youngsters have been selected from States secondary schools.
The programme, which runs nationally, aims to instil active citizenship, develop skills needed to the workplace, and build character, confidence and resilience.
HSBC has provided funding for the next two years.
That means the programme will reach 40 young people by 2021.
It has started this week with young people and their mentors working together on team building exercises with Jersey Fire and Rescue.
The pairs will be asking members of the public for ideas on ways of improving the island and come up with ways of addressing some of Jersey's social issues.
Later this week they will pitch their social enterprise ideas to a Dragon's Den style panel and three will be chosen to be developed during the programme.
"We are really proud to be part of such an exciting project. Officers mentoring young people over the ten month period has the potential to make a real difference and result in some positive, long-lasting relationships. We hope this project will improve communication and our understanding about what's important to young people and equip those people with leadership skills for their future." - Acting Chief Inspector Mark Hafey
Tom Martin Hughes, a young islander who has previously won the Diana Award, has been involved in bringing the programme here and says having the force on board is a big advantage;
"Hopefully it will create not only young people who are advocates for the police, but police officers who are advocates for young people."
Hopefully it will give young people a role model in their lives who can offer additional support and guidance to them. I look forward to the coming weeks and months ahead and seeing how young people use this programme to create positive change through social action."