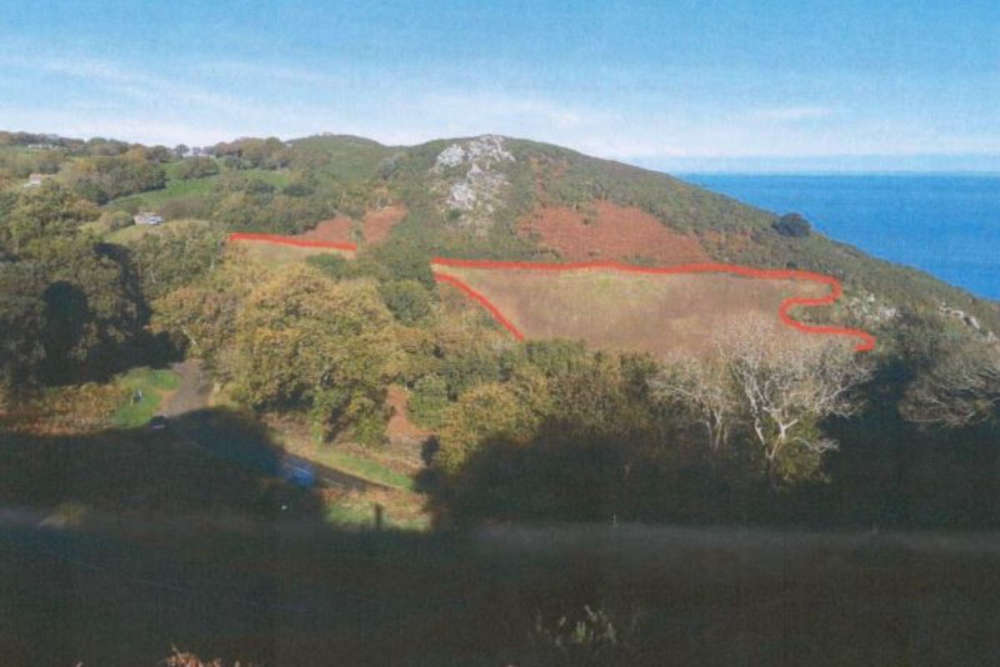 The National Trust for Jersey has applied to change the use of fields on the headland at Bouley Bay into woodland, which could then be used as part of the Queen's Platinum Jubilee celebrations next year.
The owners of the côtils approached the charity earlier this year about planting the steep slope with trees and donating the land.
The owners said they wanted to see benefits to wildlife incorporated into any future plans.
Those plans include merging the coastal heathland habitat into a broadleaf woodland with scrubs, which the Trust feels will help the widest variety of species and be most in keeping with the area.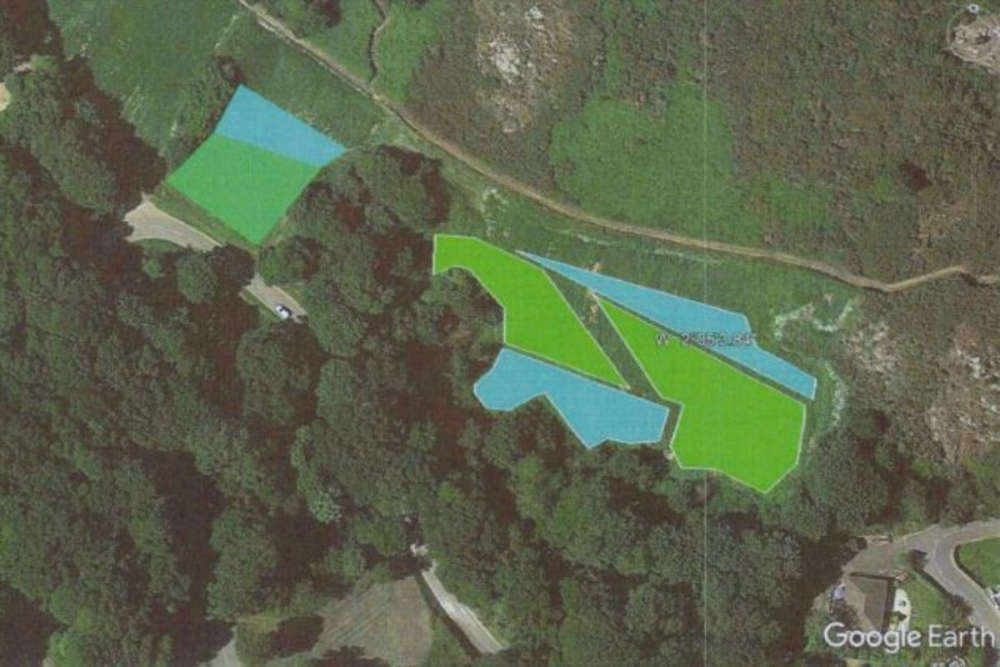 The Trust says it was approached by Government House to find a place to plant for the Queen's Green Canopy initiative, to celebrate the Platinum Jubilee, and that all parties feel this is suitable for such a project.
The côtils is subject to agricultural conditions, hence the application for a change of use.
If the plans are approved, the Trust wants to plant the woodland before March 2022.
Some of the trees that would be planted include English Oak, Sweet Chestnut, Ash, and Short-leaved lime.
"To give the côtils a natural appearance and to be in keeping with the natural landscape, the planting plan has been designed to mirror both deciduous woodland and coastal heathland habitats. For this reason, approximately half of the côtils will be planted with trees and shrubs, and the remaining sections managed to allow natural regeneration of heathland plant species, from the above area and seed bank. This may be supplemented with the additional planting of gorse and rotationally cut to prevent further encroachment of scrub into the heathland areas.
Areas of shallow soil and exposed rock heads can be found on site. Those areas will not be planted to allow typical heathland plant species to thrive whilst not being overshadowed.
Each tree will be planted with mycorrhiza and seasoned woodchip mulch to promote root growth, suppress weeds and help retain moisture.
An 8-metre 'ride' will be left unplanted through the centre of the site, running south-east to north-west to vary the habitat and range of invertebrates."
You can read more on the plans here.