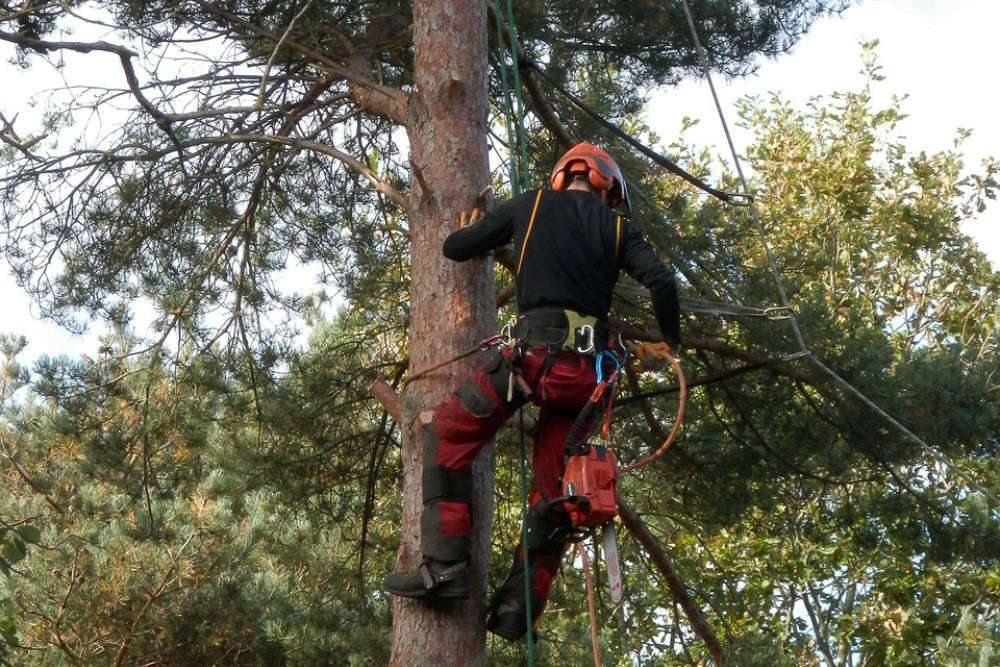 New rules that will require landowners in Jersey to get planning permission to cut or fell trees have been drawn up.
The Environment Minister has revealed his intentions after revising them following feedback.
Some tree surgeons warned earlier proposals were too strict.
The legislation - designed to give greater protection to trees- is set to come into force on 24 October.
More routine work will be allowed to happen without planning permission or official notification, including remove diseased or dead trees and branches.
Last year States members approved protection measures by bringing work on trees under the definition of 'development"'within Jersey's Planning and Building Law.
It was to require planning permission on anything other than 'routine management' or on a list of clear exceptions.
The Environment Minister has had the job of defining the legislation.
Initial proposals were met with resistance though, and Deputy Jonathan Renouf said he would consider the feedback and come back with a revised set of rules.
Changes include:
• the size under which works to trees are not classed as development will be applied to trees that are of 25cm or less in diameter at 1.5m above the ground.
• allowing works to domestic and commercial fruit trees.
• greater detail in the specification of works that are allowed as part of 'routine management'. 'Routine management' will be published in separate guidance alongside the new Order. This guidance follows best practice for tree management in the UK. Examples of routine management include:
• Crown thinning that removes up to (but not more than) 30% of a tree's crown
• Crown lifting provided that the remaining crown makes up at least two thirds of the height
of the tree
• Re-pollarding of trees that have been pollarded historically
• Cutting, trimming and shaping of hedgerows
Exemptions - where permission is not required - will include diseased trees, those that pose a danger to the public or are damaging buildings, removing dead branches, and work required under the branchage law.
Landowners will need to use an online system to notify the Planning department of intended works and receive a decision on whether it can continue with 'deemed consent' or if they will need to submit a planning application.
Deputy Renouf says it is an important piece of legislation, and has thanked those who have helped to shape it.
"I'd like to thank all those who took the time to review the proposals and provided essential feedback during the extended consultation period - this feedback has helped inform the proposed legislation."