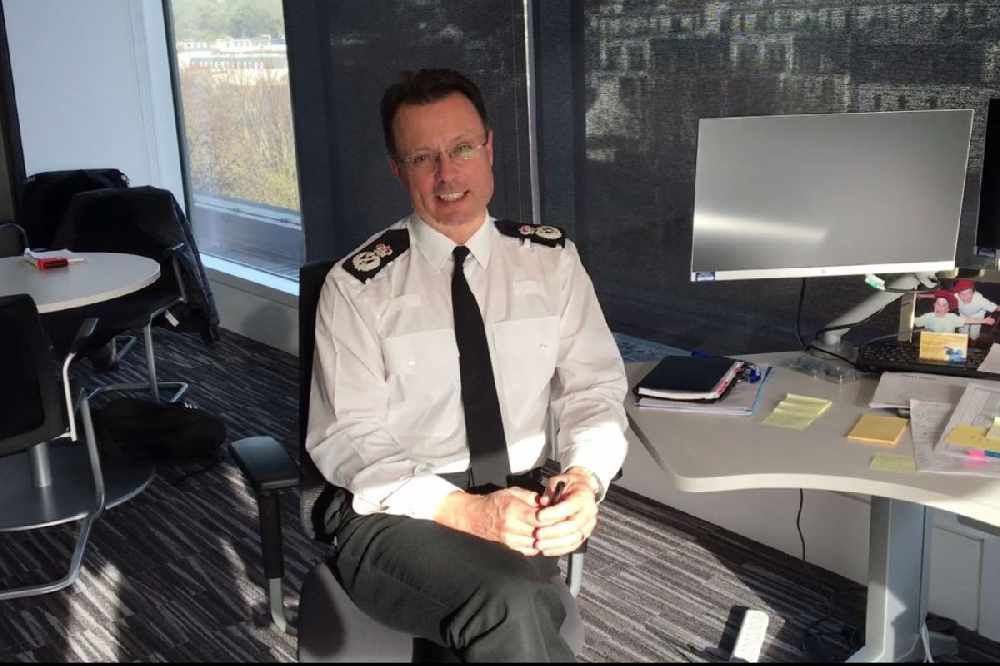 Jersey's new Police Chief says he truly believes the island's force can be the best in the world - and he wouldn't be here if he didn't think it was possible.
Robin Smith took charge earlier this month - becoming the island's first permanent chief since Rob Bastable passed away in July 2018.
His arrival coincides with a government funding boost to the service that will see officer numbers rise to 215 this year.
Mr. Smith is a former Deputy Chief Constable of the Sussex and Surrey Police and Assistant Chief Constable for the British Transport Police.
He was also Senior Commander for the Manchester Arena bombings, London Bridge terrorist attacks and Croydon tram crash.
In his first Channel 103 interview, he has been setting out his aims and priorities, and telling us what kind of Chief Officer he will be:
"There is a temptation as the new Police Chief to come in with grand ideas about visions and missions and we do some clever graphics and then we pin them on walls that no-one looks at.
"That's not going to happen with me as Police Chief, certainly not for the next few months. As I said to colleagues, I have no plans right now to change the world.
"The only thing that is constant is change. There's been an awful lot of change, both in public services and indeed the police service, and that change will continue because you have to respond to ongoing threats and the like."
COMMUNITY POLICING
There has been an increased police presence since Mr. Smith's arrival, which the force has been keen to promote on social media.
Plenty of people in town this morning, PC Alcock is on patrol say hi 👋🏼 if you see him. pic.twitter.com/pnGNiMYIC5

— States of Jsy Police (@JerseyPolice) January 25, 2020
#Buxtononthebeat. !! https://t.co/EtGo4XVWkt

— Robin Smith (@ChiefJersey) January 18, 2020
Mr. Smith says community policing is something he holds dear.
"I know the team has been working really hard to increase our visibility and our accessibility in terms of social media. It seems to me it's never been easier to communicate and tell us where you are so you may not see us, but at least you'll be reassured that we're there.
"When we look at developing our community policing style, that is not all about, as I've described, handing out rosettes, kissing babies and doing selfies. There's an edge to this.
"It is about catching criminals, protecting the vulnerable and getting there quickly when they need us. Community policing isn't just about putting our arms around people. It might be, but we might be leading you to our cell block."
TACKLING DRUG CRIME
The ongoing demands of tackling drug smuggling were highlighted again just last month when a man was jailed for 14 years for trying to smuggle heroin with an estimated street value of up to £10 million into Jersey. It was the largest ever seizure of heroin in the Channel Islands.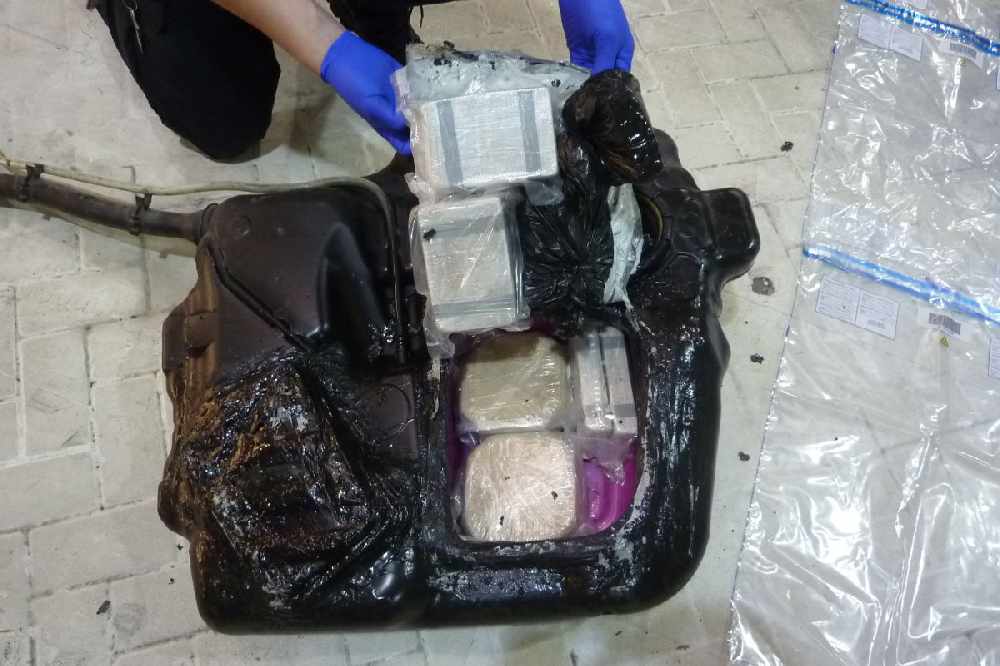 "People have probably been smuggling on this island for hundreds of years. The commodity may have changed, but the smuggling hasn't - and they will be innovative.
"The challenge for the police service and our Customs and Immigration colleagues, is that we have to be more crafty, more legally audacious, more cunning and more ruthless than them. Hopefully, under our leadership, we will be."
EMERGENCY SERVICES MERGING
999 call handlers for the Police, Fire and Ambulance services all moved to a combined control room within the Police Headquarters on La Route du Fort a year ago.
We asked Mr. Smith what can be saved to create a more efficient service.
"The public has every justification to say 'how can you deliver that (service) better for cheaper?'
"As the police chief, fire chief, JHA (Justice & Home Affairs) or wherever, we have all got that commitment. We must have that commitment otherwise we shouldn't have signed the dotted line."
USING THE EXTRA OFFICERS
Police numbers will increase to 215 in 2020 after funding was approved in the recently-agreed Government Plan.
It comes after previous cuts here and in the UK.
"From being in forces over the last 10 years when I've seen lots of police officers go, yes that's just changing with the change of government in the UK, but it's our job to make that presence felt.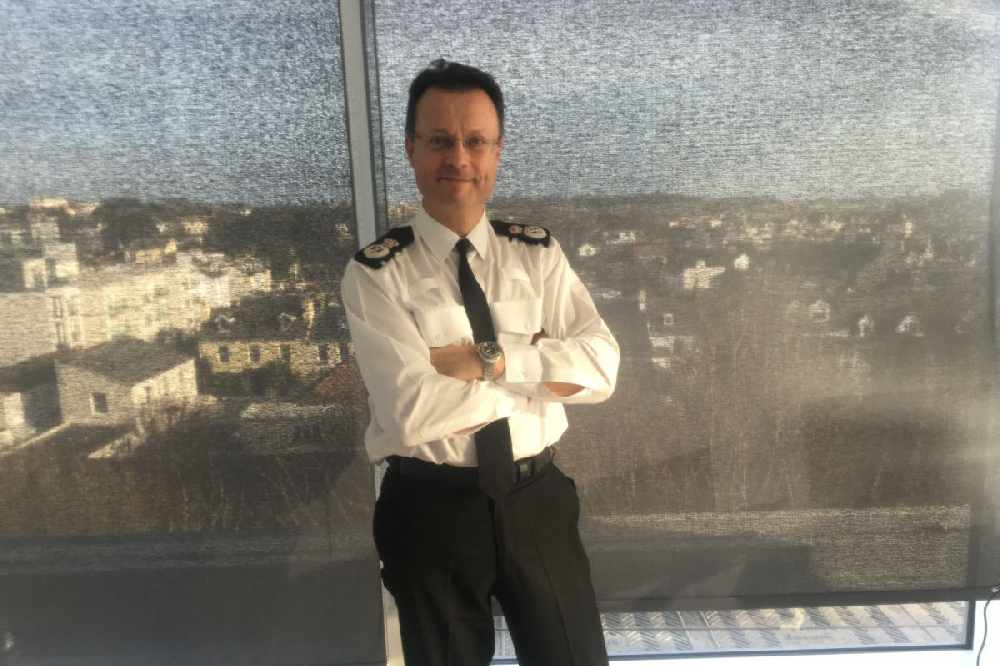 "I'm really excited about that, but that will also have a boost internally to our staff, knowing that we've got some additional resources to deliver the exceptional service that I know we all want to deliver."
ORGANISED CRIME
The new Government Plan vowed to invest in police numbers, enhance community policing across the Island in support of parishes, and to
dedicate additional resources to greater problem-solving, tackling serious and organised crime, and enhancing public protection.
"I'm having a briefing on the current number that we've got, I believe it's around 11 (organised crime groups), and what's our plan to deal with them.
"A lot of our focus will be on those particular groups and I'm confident they will feel the warm breath of the States of Jersey Police in good time."
POLICE DOGS
There was an outpouring of well-wishes from islanders after it was announced that PD Turbo was retiring from duty at the end of last year.
The popular pooch has made a visit to Police HQ since the new Chief started work.
Grateful to PC Bisson for bringing in PD Turbo to congratulate him on his retirement. There's lots of life in the old dog yet! pic.twitter.com/pwT3W0fanS

— Robin Smith (@ChiefJersey) January 24, 2020
Mr Smith revealed that a new Police dog will be on duty in Jersey to join PD's Jack and Leo.
"PC Bisson is currently training in Surrey to train another dog. But having met Turbo, from what I could see, there was plenty of life in that old dog yet!"
VISION FOR THE FUTURE
"I have every intention of being part of this because I want to be part of it. In the coming years, I want to ensure that this force is stable, that this force is delivering the best service that is possible.
"I've talked about this service being the best in the world and why shouldn't we aim for that?
"I think when they (the public) see a police officer with the States of Jersey badge, what is it that they want to feel? If they feel that we are trusted and they feel reassured, that will be good enough for me."