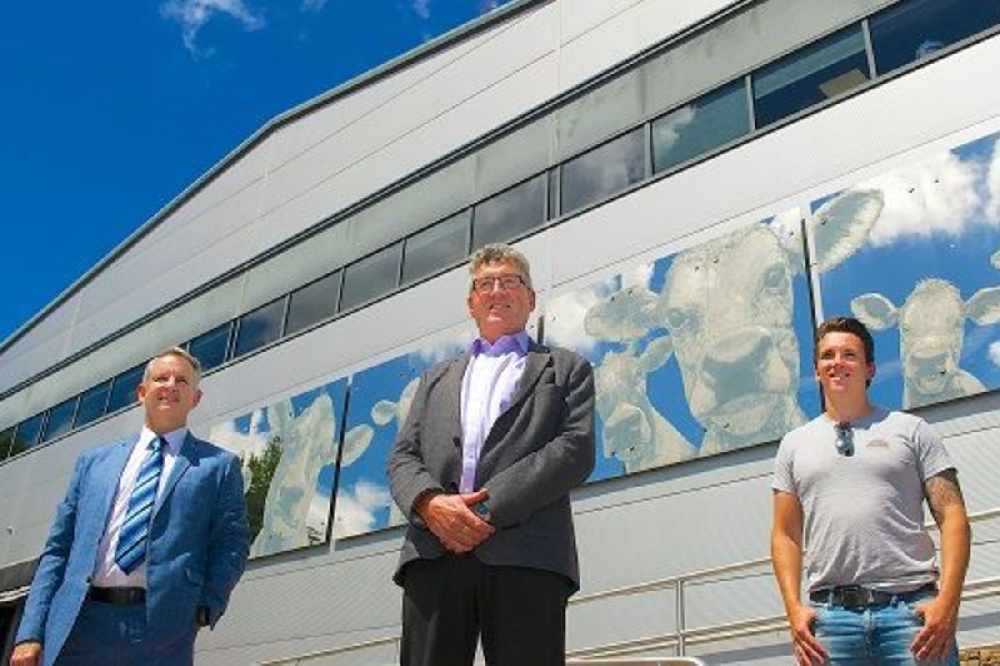 L to R: Commercial Director Peter Cadiou, MD Eamon Fenlon and SunWorks Director Mark Brandon. Credit: Jersey Electricity
The CEO of Jersey Electricity says the project to build the Channel Islands largest solar array on the roof of Jersey Dairy in Trinity will not only stimulate economic recovery, but also keep climate change at the top of the agenda.
It has nearly 1,500 panels and will be twice the size of the one going on a warehouse roof at nearby Woodside Farm.
The JEC says it will produce around 570,000 units of electricity a year - enough to power 78 homes.
"We want to see Jersey make a green recovery in the aftermath of the Coronavirus crisis and we believe projects like this, in partnership with local businesses, will help to not only stimulate economic recovery but also keep climate change at the top of the agenda." - Chris Ambler, Jersey Electricity CEO.
The Dairy array will have a capacity to generate 521kWp compared with 227kWp at Woodside and 81kWp at La Collette.
Jersey Electricity is working with local solar contracts SunWorks to complete the project. It's due to start in October and be generating power by November.
"It's part of a development programme to introduce solar into the energy mix in a way that benefits not only the island community, but also partners with local elements of the industry to help with green economic recovery.
"It's part of a mix. We're gradually progressing towards a number of arrays in the island that will become part of our energy mix and part of this drive for the future." - Peter Cadiou - Commercial Director