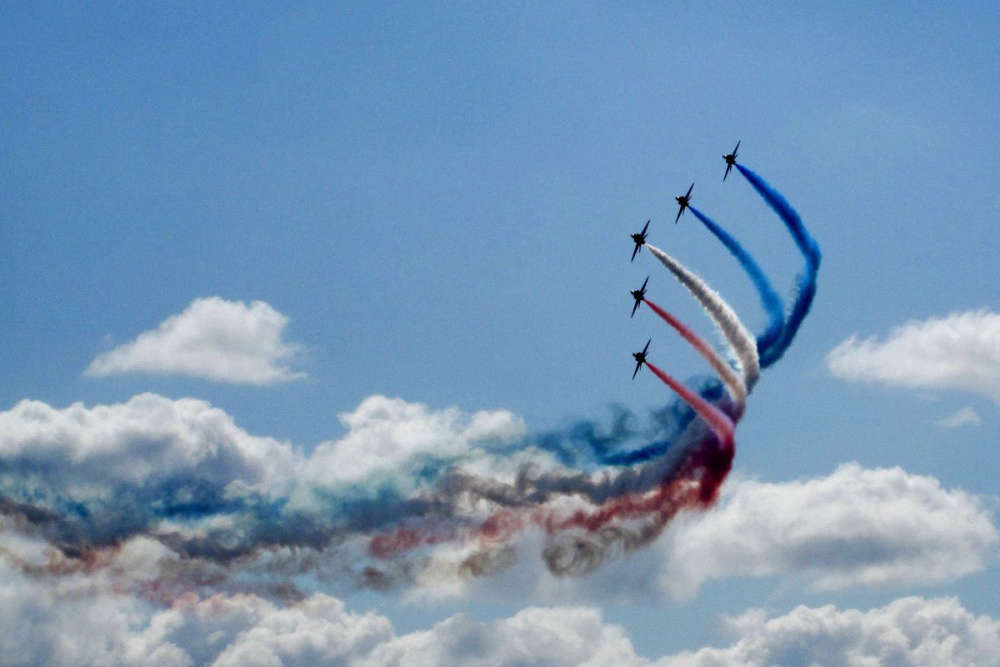 Jersey's government has brought in new requirements for air show organisers who want a grant to fund their display.
The government says that the plans will bring future events in line with the its longer-term plans, while also assessing value for money.
The six-point criteria include:
1. Safety – is above all else both in the air and on the ground. Government is not just seeking compliance but evidence of how any future event would go above and beyond legal safety requirements.
2. Strategic partnerships – how respondents will optimise and manage stakeholder relationships and provide evidence of previous success.
3. Narrative – a high-level narrative of Jersey's history, present, and future that could shape the physical elements of any event.
4. Economic impact – how will the event (both in the air and on the ground) support Jersey's visitor and hospitality industries + what new initiatives could invigorate positive economic impact, and how will economic impact be measured
5. Environmental impact – how environmental impact would be measured and what steps could be taken as mitigations.
6. Inclusion – how any event would attract new visitors and renew interest in the event among Islanders.
Last year, the organisers of the air show had to scale back on aspects of the event due a shortfall in funding.
But Economic Development Minister, Deputy Kirsten Morel doesn't believe that the new rules will push shows out of the island.
"Jersey has a long and understandable history of aviation because we are a remote island that needs the connectivity that comes from aviation.
But, air displays can point to the future. The industry is trying to find new ways of propulsion, whether that's hydrogen or electric."
Deputy Morel hopes that new people who are experienced in holding air events will come forward with new ideas, but admits that he hasn't spoken with any prospective applicants.
"We genuinely don't know if anyone else will come forward, but if we don't ask we'll never find out.
It's important to understand that this is an expression of interest for the grant funding. Anyone can fund a show in Jersey.
But as investors of significant amounts of funds for the display, the government wants to know we're getting that value for money."
The minister has confirmed that the grant pool will remain at £100,000.
The deadline for applying for funds will be in April.