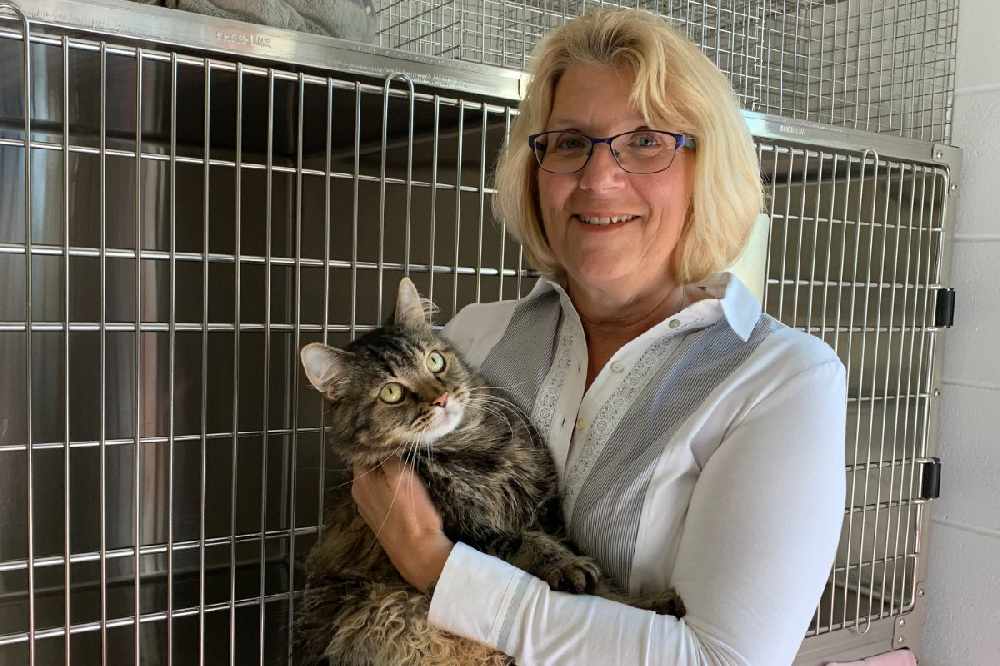 The JSPCA has a new Chief Executive.
Debra D'Orleans takes over from Kevin Keen, who's led the effort to save the animal shelter from crippling financial difficulties.
She's been involved in animal charities for more than 30 years, since starting as a volunteer for the cat shelter.
Mr Keen has been volunteering as Interim CEO since October last year to help rescue the shelter, which at one point was losing around £1 million a year.
He says he'll continue to support the charity's work:
"I have enjoyed my time with the JSPCA and look forward to assisting Debra and the Committee in the continued recovery and progress of this important Jersey charity."
Last month, his predecessor leading the JSPCA, Major Stephen Coleman, was charged on suspicion of defrauding the animal charity by giving himself and others unauthorised pay rises and bonuses.
Mrs D'Orleans, who was most recently Director of Municipal Services for the Parish of St Helier, says she's extremely honoured to be given the opportunity.
"I am extremely honoured to be offered the opportunity to be Chief Executive of JSPCA. As an animal lover, I am really looking forward to working with the dedicated teams, volunteers and supporters to continue their valuable work."
JSPCA Chairman, Charles Gruchy, says her appointment shows things are improving for the charity:
"This is another significant step in the recovery of JSPCA after a difficult few years we are delighted to have been able to attract such an experienced candidate for this important role who shares our passion for animals. We are also very grateful for the assistance of Kevin during what has been a very significant year for us."
Mrs D'Orleans starts working at the charity this week.