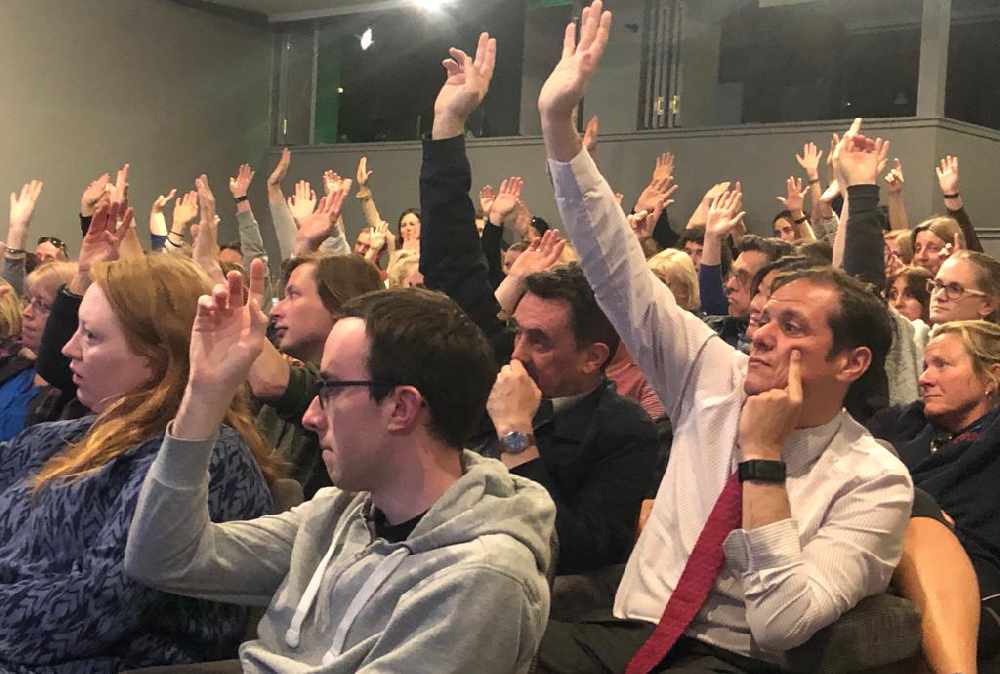 Members of the NEU teaching union have accepted the latest pay offer from the States Employment Board.
At a meeting at the Freedom Centre last night, an overwhelming majority backed the deal.
It was formally made on Monday and includes RPI +1.3% for 2020, with the promise of an extra 0.8% if teaching unions commit to an 'Education Reform Programme'.
NEU Regional Secretary Ian Stevenson says it's 'a win' for fair pay rises:
"The NEU now looks forward to a 'resetting' of the relationship between the SEB and teachers.
Our hope is for a more positive relationship in future, one where we can now quickly rebuild trust and confidence and, work together in the interests of education in Jersey."
Meanwhile, the other teaching union, the NASUWT, has said it will take time to consider the offer amid concerns about the savings element.
" I am certainly not going to put my members in a position where we will rush to the table and say 'vote on this, vote on this' because I am not completely clear what they are wanting us to vote on. My reading of the documentation is that I need a bit more clarity before I can put it to my members." - Marina Mauger, NASUWT Rep
The union has declined to withdrew its industrial action - refusing to cover for absent colleagues - in the meantime.