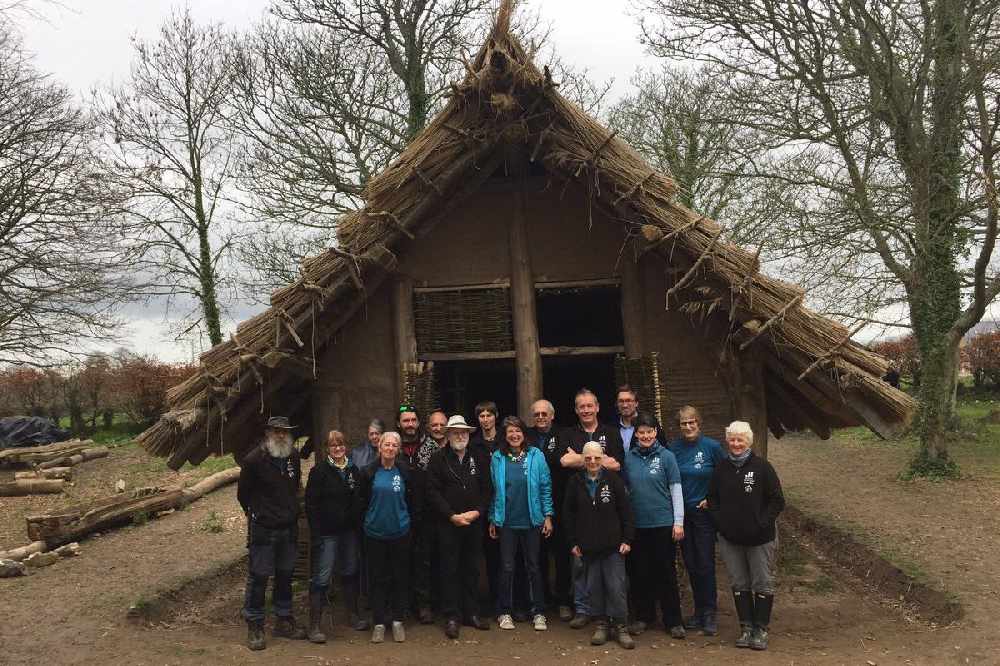 A 20 metre long Neolithic Longhouse has opened at La Hougue Bie.
It's taken two years and 140 volunteers to build the replica, using traditional tools and techniques.
Jersey Heritage says it brings the island's Stone Age to life, and will enable schoolchildren to see what life was really like 6,000 years ago.
Helen Otterwell will be leading school trips.
"They can actually get hands on and do some of the activities that the neolithic people would have done.
"They can grind corn, chop some trees, polish some axes and really enjoy the idea of living in a neolithic longhouse."
It officially opens next Friday with the first school visit.
The longhouse was inspired and supervised by UK ancient technology expert Luke Winter.
"Over the next few years they will be looking at the interior and working out what sort of furniture goes in there, where the animals might have been kept, what the fireplace looks like and how well finished the floors are.
"They'll be using all the right techniques and tools to produce the amazing things that the building will contain from now on."
Volunteers will maintain the longhouse and demonstrate craft skills such as pottery, weaving and woodwork.
Picture Credit: Deputy Montfort Tadier.