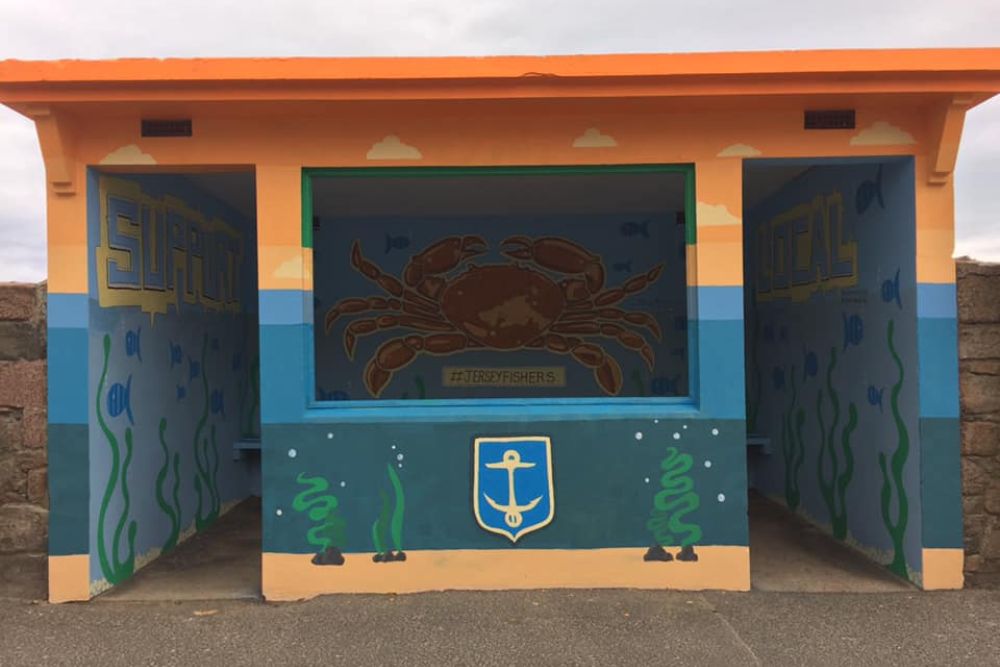 Image Credit: Jonny Swift / RampArts Jersey
One of Jersey's coastal bus shelters has received a nautical makeover.
The Pontac bus stop in St Clement has been redecorated with a 'Support Local' message promoting the island's fishing industry.
It comes after a row last week that saw French fishermen protest in St Helier's harbour over new post-Brexit fishing licences.
The art project was organised by RampArts Jersey. Heather Brown, who started the group, says the timing was just a happy coincidence:
"The process for creating the designs for this was actually done months ago, and it just so happened the planning and getting that mural painting took place the weekend after the dispute and it all kicked off with fishing industry last week. It just worked in the end!
"It's such a transformation. It looks so colourful and vibrant - and with such a positive message attached to it as well."
She added that the new mural has already been well received:
"It's been so lovely - a lot of local residents have been passing in their cars or waving from the bus.
"One lady actually drove past on her way into town and parked up at home afterwards and made a point of coming over to say thank you because it was in such desperate need of this transformation. She gets the bus regularly and says it'll be such a lovely shelter now. There was such a nice vibe down there."