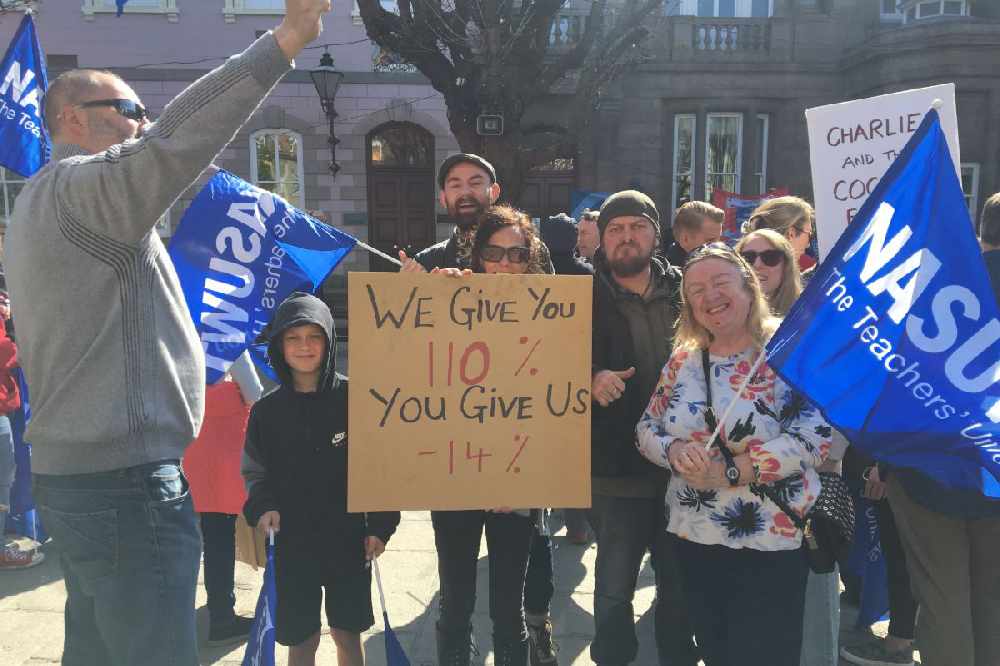 Teaching union the NASUWT has warned it might escalate industrial action because of what it calls an unacceptable pay offer.
The NEU has accepted the deal, which includes an extra 0.8% for 2020 for committing to an education reform programme.
But the NASUWT says the States Employment Board needs to get back around the table to addresses 'serious shortcomings'.
Regional Secretary, Marina Mauger, says the union can't back a deal it's not totally happy with:
"I absolutely will not accept anything that impacts upon a child's education. I won't see any cuts to resources and I won't see any cuts to teachers."
The government says it's 'disappointed' the NASUWT has chosen not to accept it's 'final' offer:
"This is particularly concerning in light of last night's agreement from NEU, the other teaching union, to the same offer.
"The SEB are meeting later this afternoon to consider their position and will respond further in due course."
The NASUWT says it's now consulting its members on what its next steps will be, including the option of 'escalating' industrial action, meaning more strikes can't yet be ruled out.