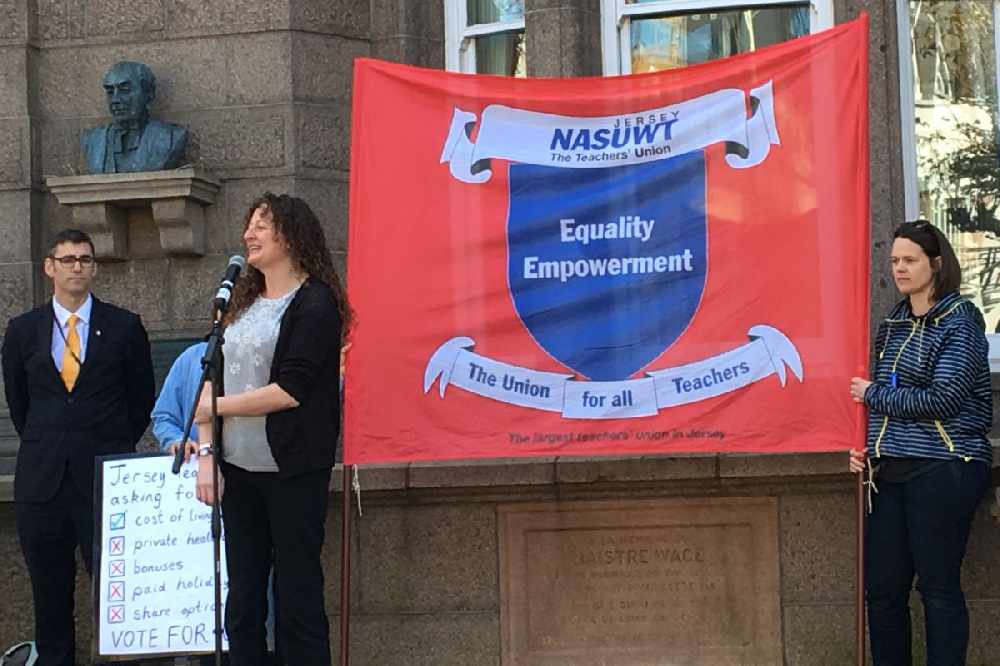 The government says it has reached an agreement with the NASUWT teaching union on a revised pay offer.
It was previously rejected by the union and called 'unacceptable', but SEB Chairman Senator John Le Fondre says areas of concern have been clarified and reassurances have been given.
The offer includes RPI plus 1.3% for 2020, with an additional 0.8% funded through reforms that produce savings. It's the same offer that was accepted by the NEU earlier this month.
It will now be put to NASUWT members for approval, with a decision expected next Monday.
"SEB's negotiators held further meetings and discussions with NASUWT officials, in order to explore their concerns about the teachers' pay offer.
We are happy that we were able to clarify understanding of the detail in the pay offer and provide reassurance to the union officials about the scope of the review of teachers' supplementary allowances.
"We are pleased that the offer will now be put to their members, and hope that we will be able to satisfactorily conclude the teachers' 2018-20 pay review." - Senator John Le Fondre, SEB Chair.
The union's teachers walked out in March over the pay row and have been refusing to cover for absent colleagues but, after months of negotiations, it appears an end to the dispute is close.
NASUWT Rep Marina Mauger says the revised offer is 'a very good one, that doesn't take anything away from education'.
"I think this could have been sorted months ago. They just needed to listen. I think we then got to a stage where action was so significant and such a threat they they realised 'hey, these teachers aren't going away. They mean business.' and on Friday that is what they did, they sat down and they really listened to us."
Over the three years (2018-20) and based on a September RPI of 3.1%, the deal represents a 9.4% consolidated rise, plus 2.1% of non-consolidated (one-off) cash payments.