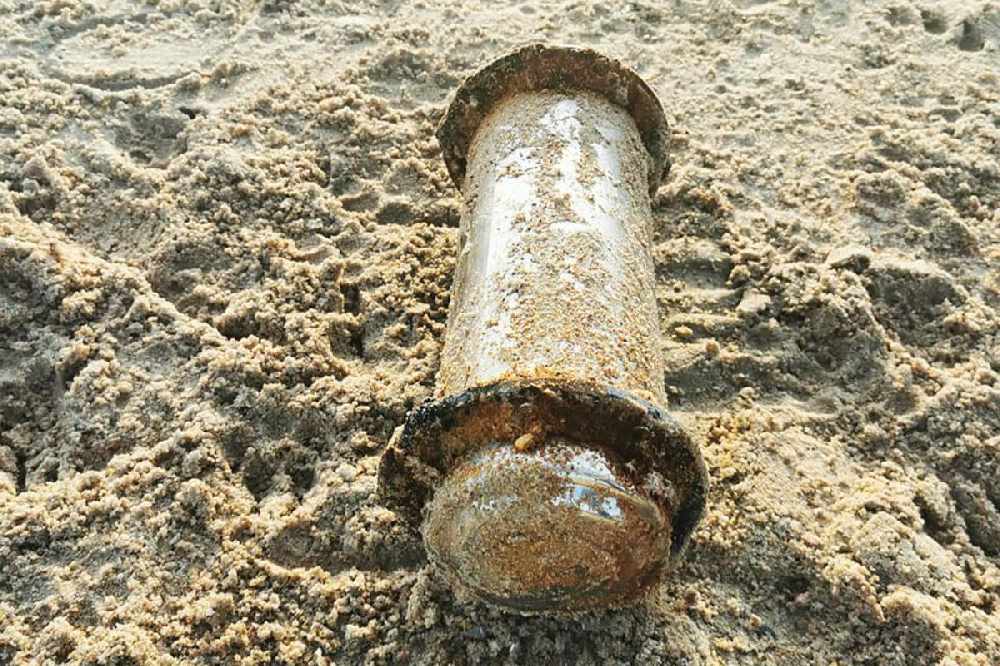 It's been confirmed that the suspicious item found on the beach at Gorey on Sunday is a time capsule.
It was reported to police after someone had seemingly dug it up out of the sand.
Jersey's Bomb Disposal Officer says it seemed to have been buried recently.
"Unfortunately corrosion allowed seawater to ingress destroying most of the contents but some luggage type labels had survived, endorsed by 5-year-olds with poems, pictures etc; attached to sea shells & stones. There is also a ticket to the Victoria College Hall dated Sept. 2019. If the origin of the capsule can be confirmed it will be returned at a suitable time (no pun intended) in the near future.
Due to the apparent short period of time (again...) it has been buried, I would be asking for my money back from the capsule suppliers."
The find came a week and a half after a live grenade was left on a wall in St Clement.
Jersey Police are urging people not to touch any mysterious items they may come across and to, instead, call 612612 so experts can get there and take it away safely.