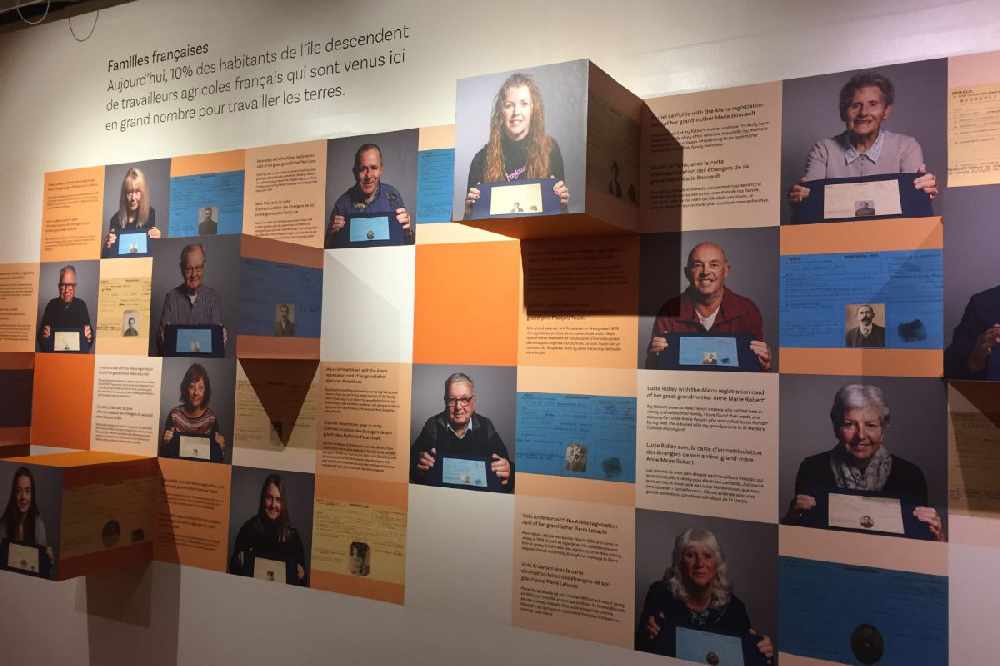 Jersey Museum reopens today, with a new exhibition.
'People Make Jersey' was due to open at the end of March, but had to be postponed when heritage sites were forced to close because of coronavirus.
The display looks into the stories of how islanders came to live here and the variety of people who make up the community.
"Every Jersey resident has a story of how they come to be living in the Island, whether their family came here 500 years ago or five years ago. 'People Make Jersey' explores some of these stories and the ways in which immigration has shaped and influenced the Island we know today." - Lucy Layton, Outreach Curator.
The exhibition begins with the first permanent settlers some 7,000 years ago and follows the waves of immigrants who have arrived in Jersey over the centuries.
"Some people were fleeing religious or political persecution and they found refuge in the Island. Others were economic migrants seeking a better life for themselves and their families, whether they were retired Army officers in the early 19th century, Breton farm workers in the late 19th century or Madeiran hotel workers in the 1980s."
People were invited to record their immigration stories at Jersey Library earlier this year. Visitors to the exhibition can also record their own reasons for moving to the island in a specially-designed video booth.
Community-led activities and workshops are on hold at the moment but it is hoped will be able to go ahead later this year.