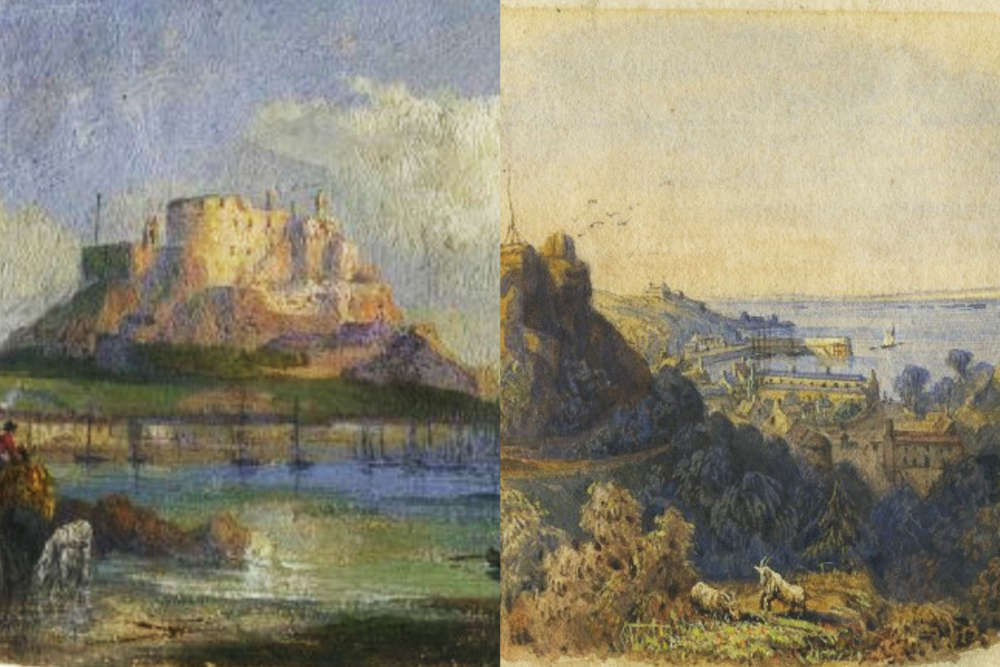 Mont Orgueil Castle and La Chaire, Rozel
12 paintings by renowned artist Philip John Ouless have been added to Jersey Heritage's collection.
The eleven watercolours of island locations and an oil painting of Gorey Castle have been acquired through a private sale.
The trust paid £7,500, which is half the sum they had been valued at with the agreement of the owner, who wants to remain anonymous.
The paintings will be put on display in the museum's 'Story of Jersey' exhibition in the new year.
Ouless (1817-1885) was largely known as a ship portraitist and his work is a key part of Jersey's maritime history.
The newly-acquired paintings are about 10x15cm in size.
The locations depicted include Albert Pier, Bonne Nuit Bay, the ruins of Grosnez Castle, and Portelet Bay.
"Ouless was renowned for his accurate depictions of Jersey's ships and we are proud to already have a number of his pieces in our collection.
He painted with tremendous technical efficiency and he has used these skills to beautifully portray some of the Island's most iconic locations in this series of paintings.
We are delighted to have had the opportunity to acquire them and our thanks go to the owner, who effectively donated half of the series to us by reducing the sale price." -Helena Kergozou, Jersey Heritage Registrar.