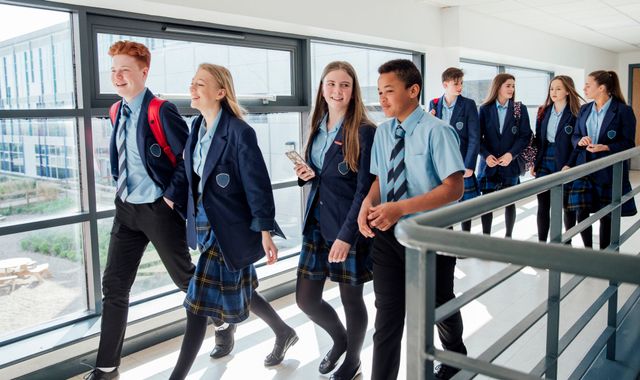 Jersey's competition watchdog has told the island's schools and government to find ways of reducing the cost of uniforms.
A JCRA survey has found that uniforms have benefits for safeguarding children and giving them a feeling of community.
But, the regulator says a limited number of suppliers and a widespread use of exclusive contracts means they have become increasingly expensive.
It's study found a high proportion of school wear items are branded and/or compulsory. For many pupils, more than 40% of their school kit falls into that category.
The regulator has made three recommendations to headteachers and the Education Minister, to make the market more competitive and help parents get a good deal:
• The government should consider policy in other places, including the UK.
• Schools should conduct regular reviews of all contracts and supply arrangements for uniforms.
• The JCRA should develop more specific guidance on the design and operation of competitive tenders for school uniforms.
Peter Hetherington, Chief Economist at the JCRA, said:
"It is clear the market for school uniforms in Jersey is a sizeable one and our recommendations will improve the market for the benefit of consumers.
We would like to thank all stakeholders that have contributed to the study. Further work will be progressed this year, with the recommendations to take effect at the start of the new academic year in September 2024."
Education Minister Deputy Inna Gardiner has written to headteachers to share the report findings.
She says she will work with them to make uniforms more affordable for Jersey families.
"Schools are already taking steps to make uniforms more affordable: many have re-selling communities for second hand uniforms, I welcome the finding that 90% of schools are already doing second hand sales.
This is welcomed by many parents, but it doesn't address the market as a whole. It's clear from this report that there is more that individual schools can do to ensure they are offering parents more choice and flexibility.
At the same time, it shows that we need to put in place clearer guidance to support schools.
I have written to all headteachers today to ask for their support and suggestions in how we can develop guidance to make sure that school uniforms are competitively priced."