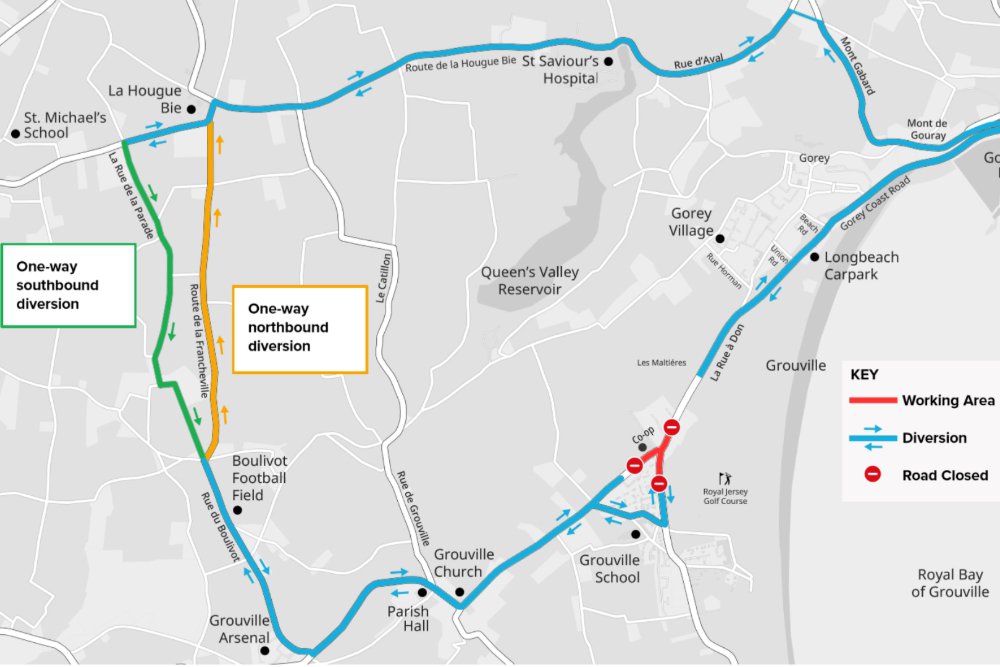 Drivers are being asked to follow marked diversions around La Rue à Don in Grouville, instead of using smaller nearby roads to avoid the works.
Highways Maintenance Manager, Rob Cabot, says people creating their own shortcuts causes congestion and delays since the smaller roads can't handle large volumes of traffic:
"We've received several reports of motorists experiencing congestion when using smaller nearby roads as unofficial diversions. However, these smaller routes are too small to handle this volume of traffic and using them could lead to further delays.
"To keep traffic moving smoothly and safely, I would urge all road users to follow the diversion routes provided."
The roadworks in Grouville are due to be completed on Friday.