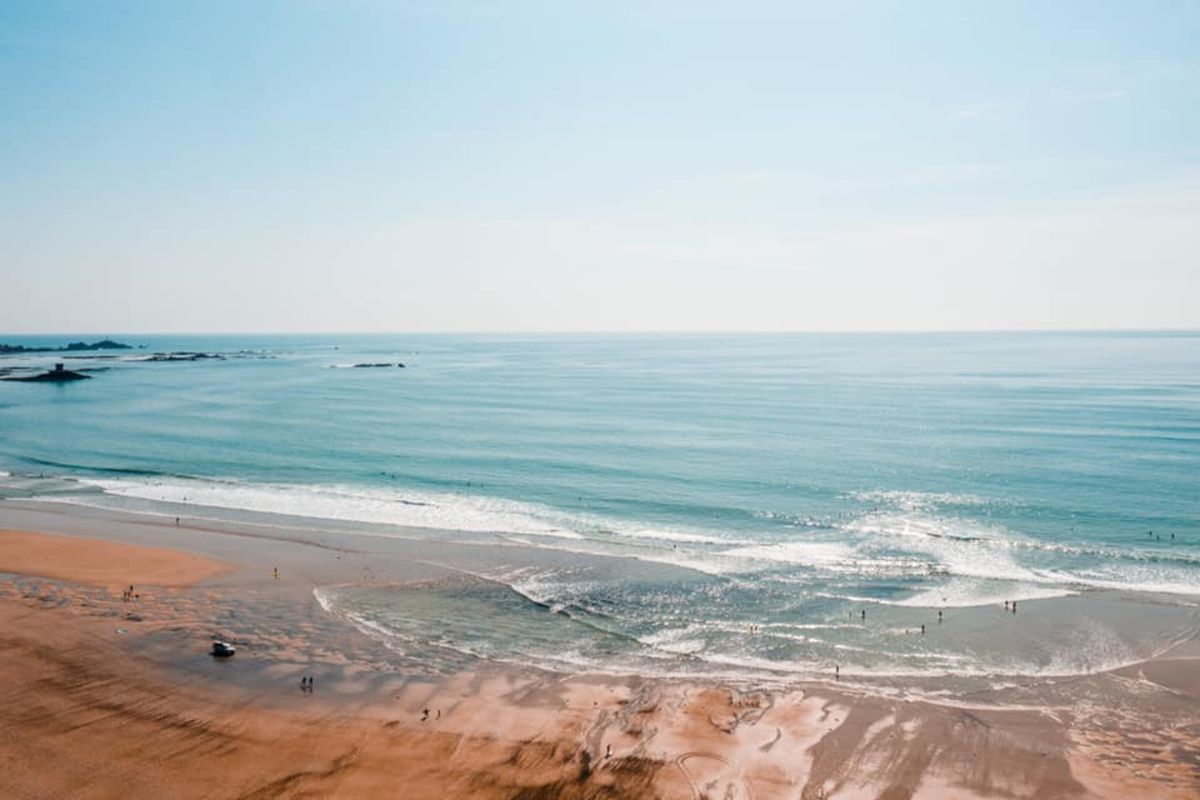 Image Credit: RNLI Jersey.
More than 20 people have been rescued from the sea in the Watersplash area of St Ouen's Bay over the last few days from rip currents.
The RNLI says they're caused by deep sandbanks, and has issued a warning to beach users.
Lifeguard supervisor, Nathan Elms, told Channel 103 he doesn't want people to be discouraged from using the beach, but it has to be done safely:
"With this hot weather, we encourage everyone to come down to a lifeguarded beach - and when we have our flagged areas between 10am-6pm to head to those. We have red and yellow flags to mark areas safe for surfing and bodyboarding, and black and white ones that mark the safe areas for swimming."
He says more than 20 rescues have taken place in the last few days, mostly in the riptide area by the Watersplash at St Ouen's Bay. Other areas of the beach remain guarded and safe to use.