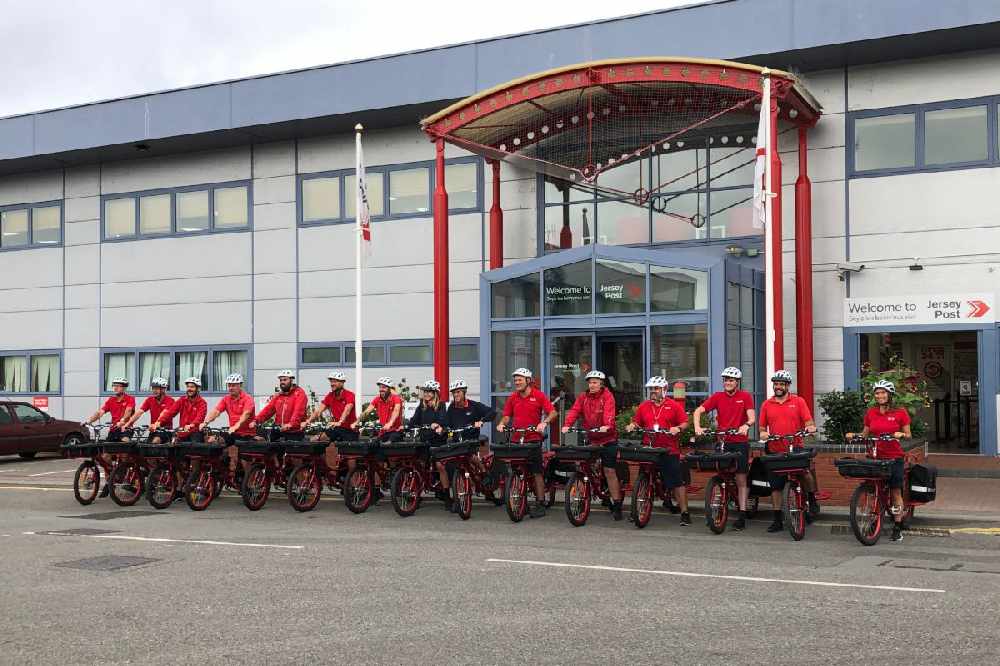 A new fleet of electric bikes has arrived for the island's posties.
Jersey Post has taken delivery of 20 more Pedego bikes to deliver parcels around the island.
The delivery firm was one of the island's early adopters of electric vehicles - swapping 15 delivery vans for 'green' alternatives in 2016.
The latest additions bring the service's total number of power-assisted pedal cycles to 35, with a further 15 normal bicycles.
Jersey Post says it will be phasing out the last of the traditional 3-geared postal bikes used on its 37 cycle-based delivery rounds.
The Pedego Stretch Cargo electric bicycles can carry up to 100lb of cargo.
"The electric bikes are a great addition to our fleet. With the increase of parcel volumes and lead up to Christmas, these eBikes will be able to
support our postal workers and provide more timely deliveries by allowing them to take more volume and weight, especially on days with full, heavy postal rounds to deliver to." - Niall McClure Managing Director of Postal Operations
67 of the 116 postal vans are electric.