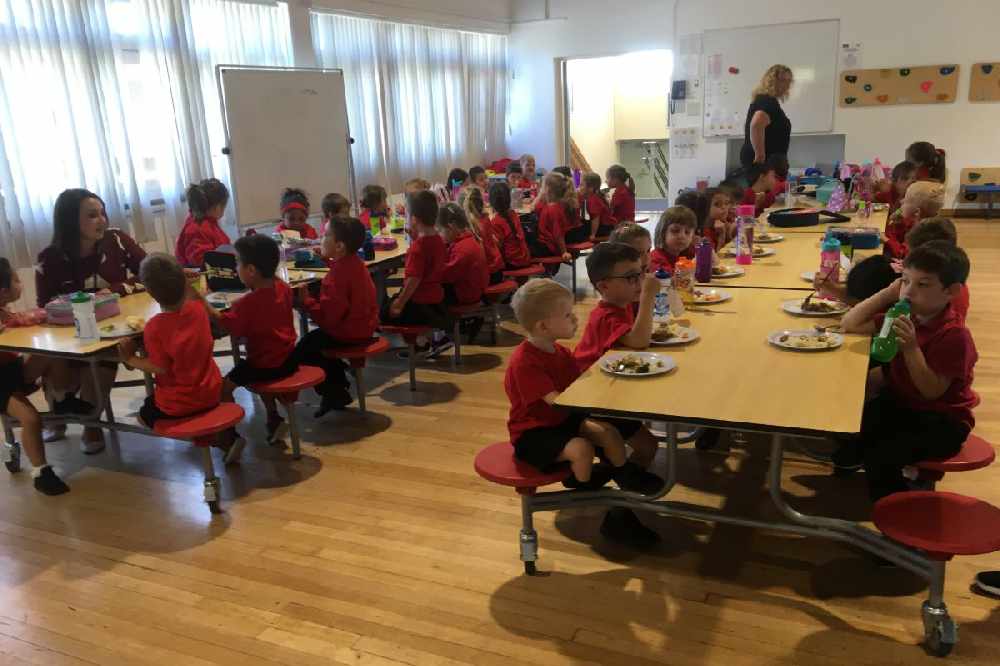 Three more Jersey schools have joined the school meals programme, which aims to reach all Government primary schools by September 2024.
In 2019, a pilot scheme was launched, in partnership with the local charity Caring Cooks, allowing five primary schools to begin receiving hot meals and deserts at lunchtime.
The meals cost £2.50, but they're free for children who qualify. The government has also provided £1.6 million of additional funding.
This scheme is now expanding to address more children's basic needs and support parents who may otherwise struggle to provide packed lunches that meet nutritional guidelines.
From September this year (2023) Springfield, Grands Vaux, and Plat Douet are joining the scheme.
Assistant Minister for Children and Education, Connétable Richard Vibert says the Ministerial team will work hard to ensure Jersey children have access to proper meals:
"We know that more and more families are struggling to provide healthy lunchbox meals on a regular basis.
We also know that children benefit throughout their life when they have regular access to nutritious food: they're better able to learn and develop and are more likely to have better health throughout their life.
There is still a huge amount of work to do between today's update and achieving the ambition of having hot school meals available to all children.
We have – and will continue to – work with Caring Cooks and colleagues across Government to provide this much-needed service. As we continue work on this project, we will provide regular updates."
A further five schools are expected to be added to the school meals programme in April 2024, and all Government primary schools by September 2024.