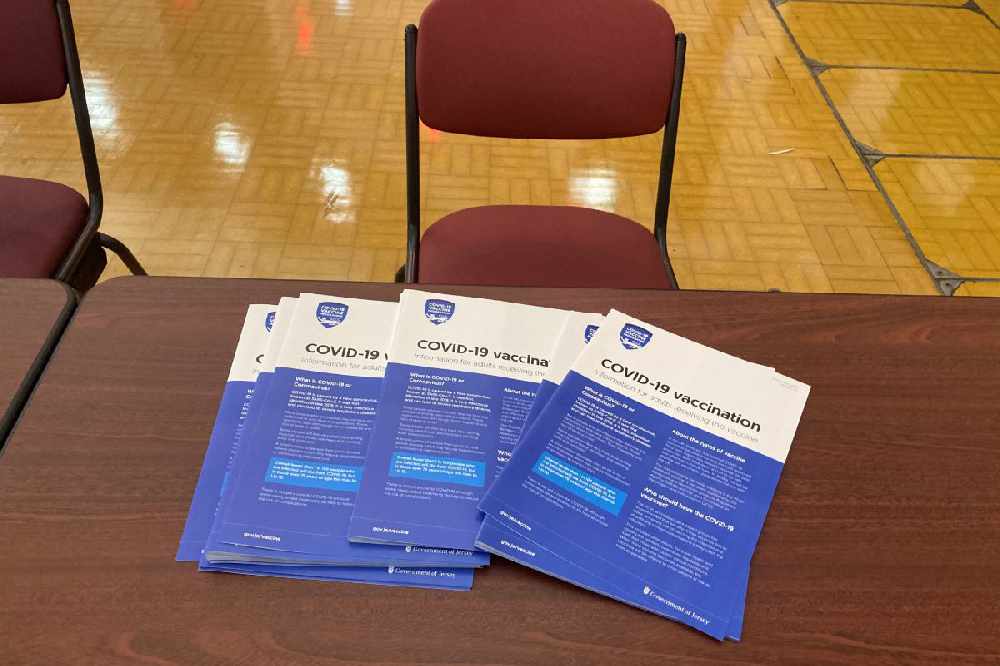 65 to 69 year olds in Jersey can book a coronavirus vaccine appointment from Wednesday 10 February.
They will be able to book any available slots for the jab on the same day.
This group is the last in Tier 3 of the government's vaccine programme.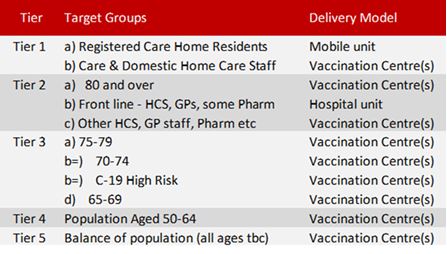 As of the end of January - 88% of over 80s, 66% of 75 to 79 year olds and 10% of other over 70s had received their first vaccine dose.
Latest statistics as at Sunday, 31 Jan 2021. Numbers are published on a weekly basis and reflect data up until the previous Sunday.

Over the past 2 weeks, we've vaccinated 948 housebound Islanders via the mobile unit - this takes longer than receiving a vaccine at Fort Regent. pic.twitter.com/4jldUSwLrI

— Government of Jersey (@GovJersey) February 4, 2021
3,131 islanders have had both doses. People are classed as being fully-vaccinated three weeks after receiving their second dose.
High-risk islanders, including 70 to 74 year olds, started to receive their vaccinations since Monday 1 February.
"We have made significant progress in our vaccination programme and since it started two months ago, we have administered over 14,000 doses in a variety of settings including residential care homes, mobile unit and the vaccine centre.
"I would like to encourage all Islanders who are in this group to book their appointments. The protection they offer is significant to those whose lives are at risk and it will give Islanders the chance to regain some sense of normality.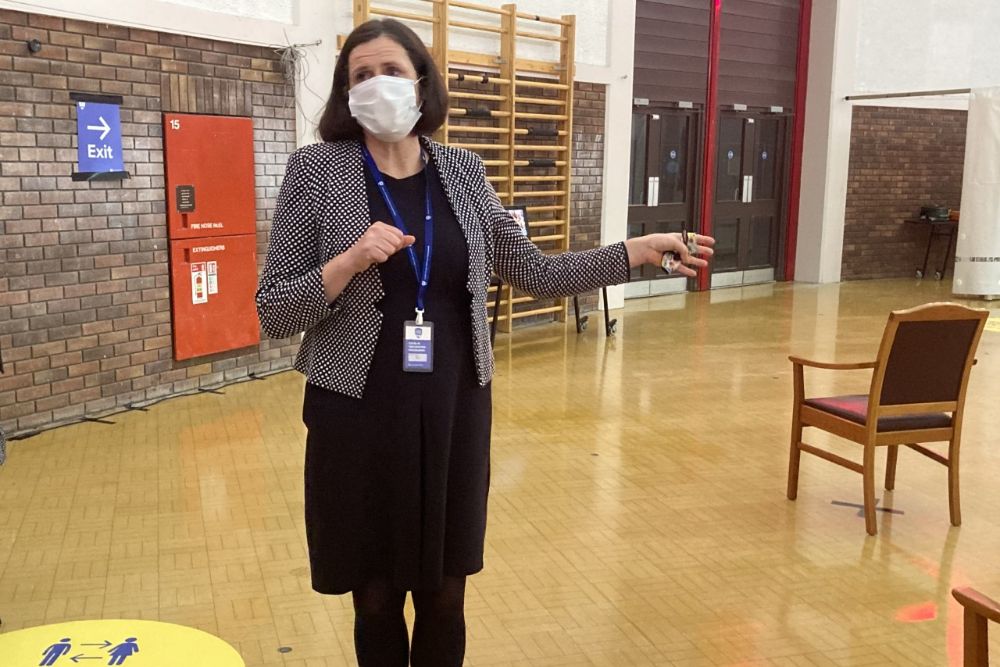 "When appointments become available, it is much quicker to book online, and we'd encourage Islanders to only call the helpline if they require a home visit or if they don't have access to the internet." - Becky Sherrington, Head of the Covid-19 Vaccination Programme.
Appointments can be booked here or through the free coronavirus helpline on 0800 735 5566.