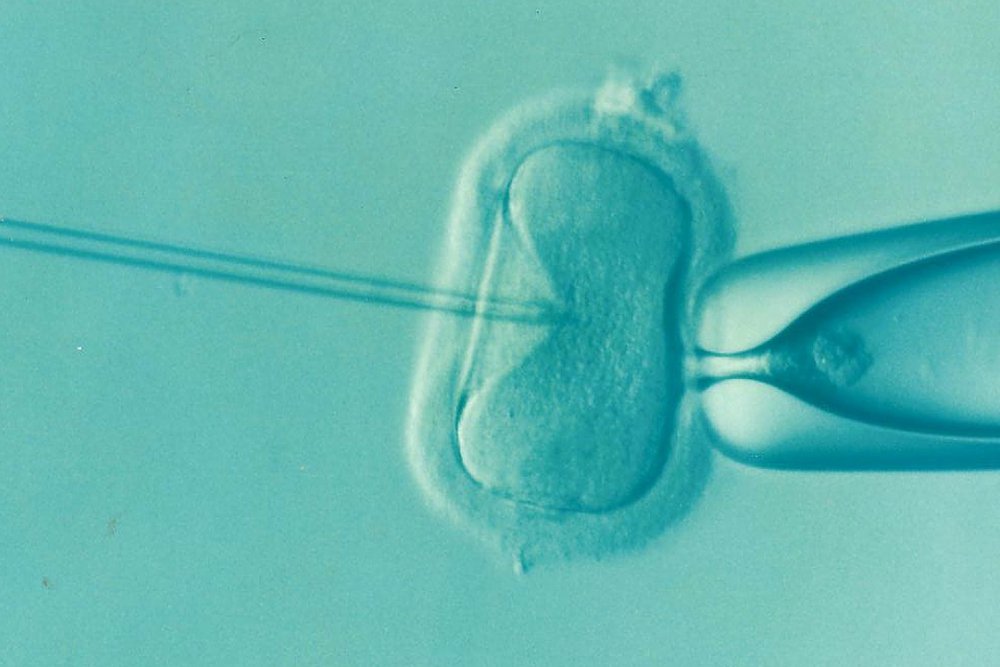 More couples in Jersey could get government-funded IVF under plans to overhaul to Assisted Reproduction Unit.
Health and Community Services is reviewing funding for IVF so that couples here can get treatment without paying privately for it.
Medical Director Dr Patrick Armstrong says it can be done without significant extra government funding, by making changes to the existing services.
Currently, only couples with a household income of less than £34,000 get funded IVF treatment.
It is one of a number of changes being made to the ARU, which is moving to a nurse-led service and will be under the management of fertility nurse specialist Sue Lowbridge.
"Fertility nursing has been a passion for many years and helping people along their journey is a privilege. It is wonderful when patients achieve the outcome they have longed for, sometimes for many years. However, for those who do not achieve this outcome it is important that they feel
supported and well cared for throughout their treatment.
The Assisted Reproduction Unit in Jersey has offered a great service to patients for many years and I would like to ensure that this continues. Working in collaboration with other departments and new Consultant, I hope to provide an evidence-based service which is available to more people in Jersey. Establishing a nurse-led service will bring an appropriate use of resources to improve the patient experience, hopefully easing the pressure on medical colleagues while offering continuity of care."
Since last August the transition to a nurse-led service has seen waiting times for a first consultation reduce from 16 weeks to 2 weeks following
changes to processes.
A new Obstetrics & Gynaecology (O&G) consultant with an interest in infertility is being recruited following the recent retirement of Neil MacLachlan who had led on the field here for more than 30 years and helped hundreds of couples have a longed-for family.
Until then Associate Professor of Reproductive Medicine, Enda McVeigh will be here to support patients.
HCS says Jersey's infertility service will:
• Move to a digital system to provide information and support, with multiple patient experience and support benefits.
• Increase public health messaging and information about infertility to ensure patients are aware in advance of the process, funding and their options.
"This is great news for Islanders seeking infertility services in Jersey. We recognise the work of ARU consultant Mr MacLachlan in building the service over the past 30 years and thank him for his dedication, care and service. As we now plan for the future of these services, we have independently reviewed and evaluated patient needs and funding.
A nurse-led ARU has formed the backbone of infertility services in the UK, where specialist nurses demonstrate a high level of clinical decision-making. As a motivated and experienced infertility nurse, Sue Lowbridge is fundamental to Islanders receiving high quality patient care and a seamless service from primary to tertiary care. Sue is eager to drive forward with the positive changes in ARU.
"We do, of course, recognise that infertility is a condition which represents a lifelong crisis to many people. As the Jersey ARU service evolves, our aim is to provide equitable access to infertility services, in particular the ability for Islanders to access treatment – both high and low level – without the need to seek the services of a private consultant. We believe this can be made available for Islanders, without a significant need for additional funding from Government, by making changes to the existing service." - Medical Director, Patrick Armstrong.