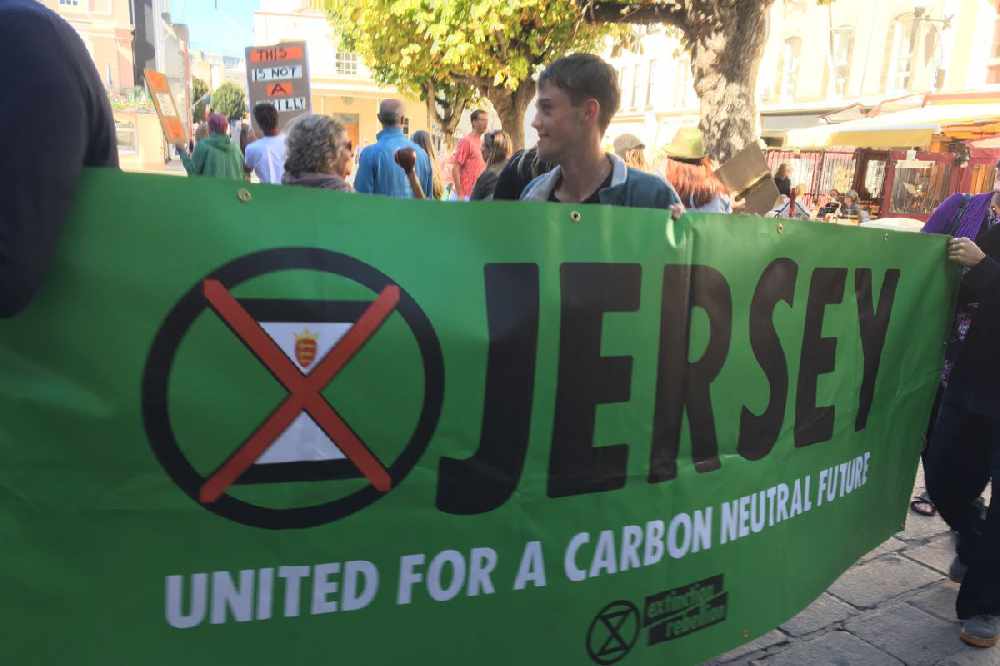 Extinction Rebellion Jersey is planning to carry out more action while the government debates its plan to achieve carbon-neutrality by 2030.
The campaign group, who met States members this week, are also planning further action towards the Spring and through the year, although there's nothing specific as of yet.
The government's plans include picking a States Assembly to come up with ways of tackling emissions - although Extinction Rebellion Jersey wants their proposals to be binding rather than advisory.
"The severity of the Climate Emergency is such, that the citizen's assembly must have the power to make its recommendations binding so that when they pass their recommendations or their demands to the government, they must act on them."
Previously protestors took part in a bike swarm during rush-hour to highlight the number of cars on the island's roads.
"We will continue to rebel in order to raise awareness and to target specific institutions, particularly investment institutions, to put pressure on them to disinvest from fossil fuels.
"On the dialogue side, we will always continue to talk to people, particularly the government."
You can read more on the carbon-neutral strategy here. It's due to be debated in the States Assembly on 25 February.