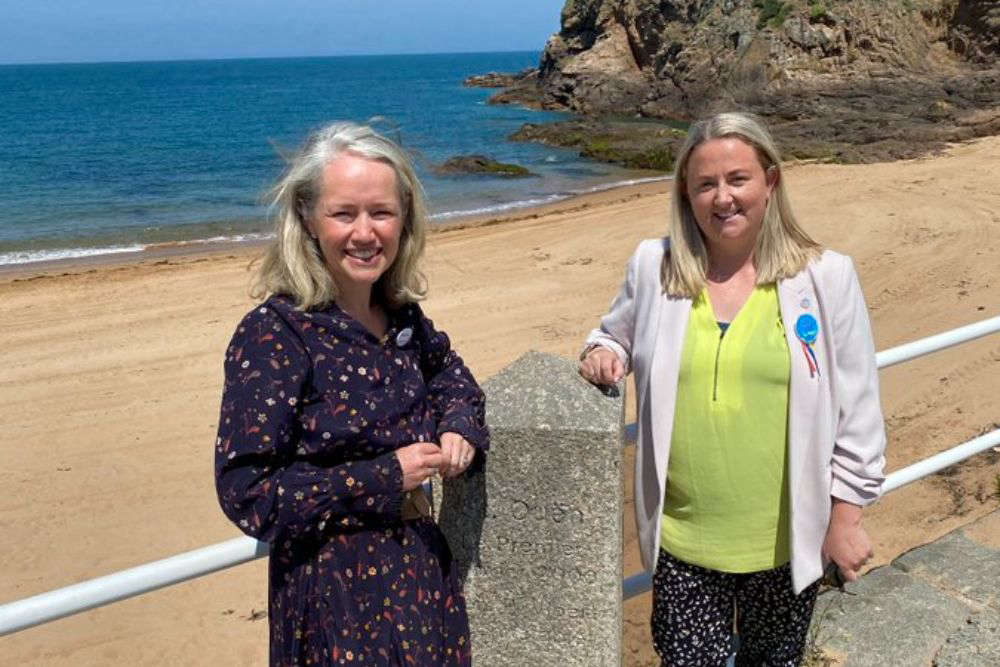 Kristina Moore has topped the poll in St Ouen, St Peter and St Mary, followed by her 'Better Way' colleague Lucy Stephenson.
Ian Gorst took third spot (2208 votes) and Lyndon Farnham won the fourth and final seat with 1101 votes.
Both men have been in the States for 16 and half years.
Ian Gorst has said he hopes to continue in his External Relations Minister role.
Lyndon Farnham, Deputy Chief Minister and Economic Development Minister, finished just ahead of David Benn and Reform Jersey candidate Helen Evans.
Rowland Huelin, a Jersey Alliance candidate, lost his seat in the States, polling 1025 votes. He was first elected in 2018 and had political responsibility for bringing forward a population policy.
Poll-topper Moore - who has a decade of political experience and Chaired Scrutiny in the last Assembly - has expressed a wish to become Chief Minister in the next Assembly. If chosen, she would be the first female leader of Jersey's government.
Lucy Stephenson is a former Jersey Evening Post journalist who has fought a successful first campaign into public office.
The results:
David Benn (JLC) - TBC
Helen Evans (Reform) - 1,050
Lyndon Farnham (Independent) - 1,101
Ian Gorst (Independent) - 2,208
Rowland Huelin (Alliance) - 1,025
Kristina Moore (Independent/Better Way) - 2,730
Lucy Stephenson (Independent/Better Way) - 2,239