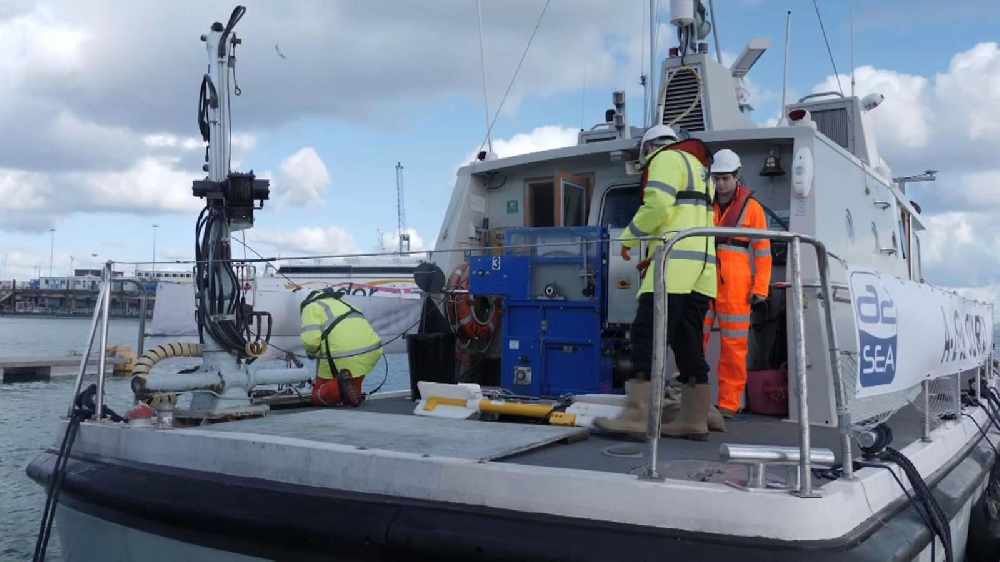 Underwater searches for the missing plane that was carrying footballer Emiliano Sala and his pilot have begun this morning in Guernsey's waters.
It's been nearly two weeks since the aircraft carrying Cardiff City's new signing and David Ibbotson disappeared over the Channel Islands.
Marine scientist David Mearns is managing the privately-funded operation
"I don't want to give people false hope, there's never a guarantee with a search, particularly in this area where wreckage can actually move. We saw earlier this morning there were seven French trawlers in that area with scallop dredgers on the seabed.
"Hopefully, they haven't disturbed anything beyond anything like that and we have a very good chance of finding this."
The UK Air Accidents Investigation Branch has also sent a team to the area.
Geo Ocean III departed Ostend 0900hrs with AAIB investigators on board. Expected to arrive at search area for missing aircraft 0900hrs Sunday to start underwater search, which will last 3 days https://t.co/TsrA0UgvpR

— AAIB (@aaibgovuk) February 2, 2019
Last week, seat cushions believed to have been from the wreckage of the plane washed up on the coast of Normandy.
The suspected crash site has been narrowed to an area of four square nautical miles.
The teams will use specialist sonar and robotic equipment to scour the seabed, working at a depth of 60-120 metres. They are expected to spend several days at sea.