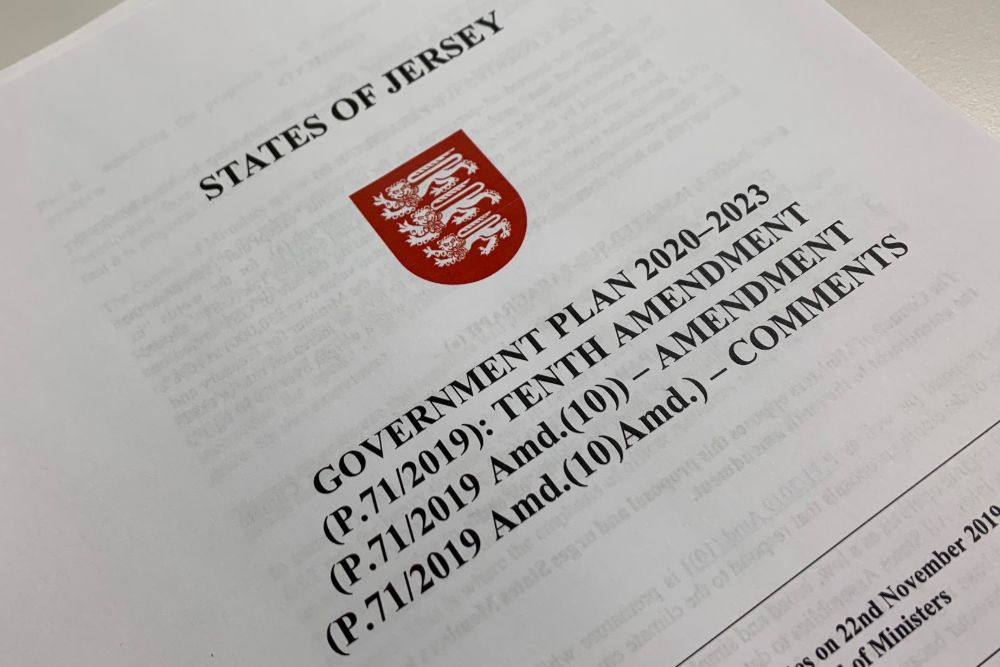 One of the many amendments to the amendments to the Government Plan politicians will debate on Tuesday.
The Chief Minister has called many of the 23 amendments to the Government Plan 'premature and unfunded'.
The Council of Ministers has lodged its own amendments to five of them but refused to support the others.
Ministers say Deputy Geoff Southern's bid to slash the cost of GP appointments for certain groups may not actually be helping those most in need.
They've also said increasing road fuel duty by 4p instead of 6p would avoid a polluter-pays tax and limit the government's ability to start work on tackling climate change.
Ministers say there's a lack of evidence to support the benefit of increasing GST on luxury vehicles, and argue that increasing social security contributions for employers could add to the cost of doing business.
Calls to increase child allowances have been called well-intentioned but premature, as a review of personal tax and nursery education funding is ongoing,
Ministers have also disagreed with proposals to restrict impot duties on alcohol to RPI, reduce the increase in contributions to the Long Term Care Charge and increase stamp duty.
The government plan debate is due to start on Tuesday morning, with States Assembly staff providing an easier-to-follow translation of proceedings via its Twitter account:
"After the Amendment has been voted on, the Assembly returns to debate the 2nd Amendment to the 9th Amendment [as amended]." 🤷 Follow us LIVE on Twitter for a much simpler version of the #GovPlanJSY debate next week. #StatesAssembly #JerseyCI pic.twitter.com/Hhc2pcd4P9

— States Assembly (@StatesAssembly) November 22, 2019